Document Storage
Allen Park MI
Are you looking for secure document storage Allen Park MI?
At Corrigan Record Storage, we understand the value of the information you entrust to our care when you use our document storage and information management services. We demonstrate this understanding by working to stay informed of regulatory and technological changes, and respond with expanded and improved customer service. In all we do, we strive to give you the greatest possible protection and ease of management when it comes to your documents.
Partnering with a professional document storage services provider gives you more square footage to grow your business by freeing up valuable space that's used for storage, giving you a better return on your property investment. A document storage professional also provides the benefit of a specialized storage space that supports the longevity of your documents by protecting them from deterioration caused by improper storage.
In our state-of-the-art warehouse, you'll find specially-designed racks for over one million cartons of data. Our vault storage is protected by sprinklers and monitored through a web-based climate control system that measures and adjusts temperature and humidity. Our gated and alarmed facility employs 24-hour video surveillance and requires identification for entry, giving you the peace of mind you deserve.
To bring you the best document storage solutions, we helped found the National Records Center (NRC) and the National Records Center Network. For businesses with multiple locations who want to support local businesses, but need logistics to perform document storage and information management activities across a large organization, the National Records Center Network can help you identify local owner-members in all the places you operate, so you can store documents and manage files and information seamlessly and affordably. We proudly hold accreditation by the organizations that set industry standards for service, security and compliance. Our facility undergoes several unscheduled inspections each year to maintain accreditation and ensure our compliance with industry standards.
How Can Document Storage Make Your Life Easier?
Corrigan Record Storage offers comprehensive document storage services in Allen Park. This middle class suburb in Metro Detroit is known for being recognized as one of America's best small cities. If you need document storage services in Allen Park, choose Corrigan Record Storage, the difference with secure, convenient document storage from Corrigan Record Storage.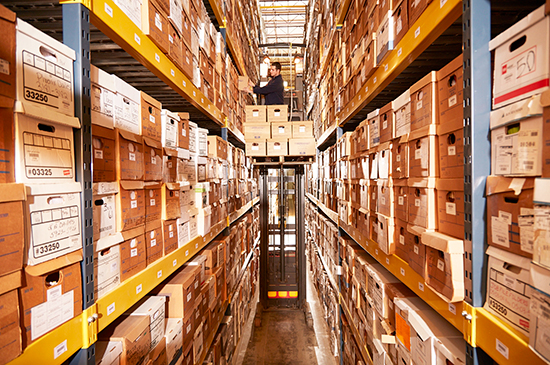 If you are in the Metro Detroit area and looking for document storage Allen Park MI, then please call 248.344.9185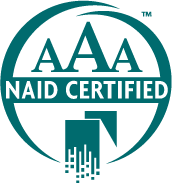 As AAA certified member of the National Association for Information Destruction (NAID), our facility undergoes several unscheduled inspections each year, ensuring compliance throughout the life of your documents. provide destruction certificates to every customer.
WE UNDERSTAND THE VALUE OF YOUR RECORDS AND OUR FOCUS IS ON YOUR NEEDS
We Offer Secure Solutions For Your Document Shredding and Records Management Needs.