Over 1,000,000 cartons in storage
Our 30 years of experience gives us unique insight to how our customers interact with their documents.
We offer over 200,000 square feet of storage space with the capability of storing over one million cartons on specially-designed racks that safely house and protect your information.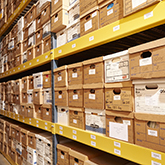 Our secure record centers are continuously maintained and protected. We provide reliable, web-based software which allows you to remotely schedule pickups and deliveries, authorize the destruction of files when needed, and access electronic records.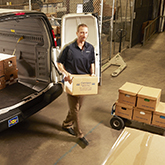 We offer multiple services to ensure file accessibility. With our web-based software, you can schedule next day delivery, 2-hour rush delivery and enjoy after-hours availability. We plan our daily routes based on our customers' needs, ensuring that your boxes and files arrive in the scheduled timeframe. Make the most of your time and money by taking advantage of discounts offered for pickups and deliveries scheduled in a single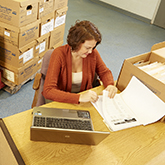 Our customer view room allows you to conveniently view your files in our secure facility. At your request, our staff will place the designated boxes and files in our private, secure view room so they're ready when you arrive. Our spacious, climate-controlled, wifi-enabled viewing room allows you comfortable access to your records and can accommodate any customer request.
Get an inside look at our warehouse operations.
Get a first-hand look at what happens to your storage boxes what they arrive at our secure facility.
Why Choose Us for Document Management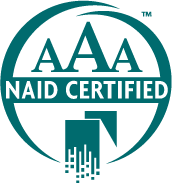 As AAA certified member of the National Association for Information Destruction (NAID), our facility undergoes several unscheduled inspections each year, ensuring compliance throughout the life of your documents. provide destruction certificates to every customer.
WE UNDERSTAND THE VALUE OF YOUR RECORDS AND OUR FOCUS IS ON YOUR NEEDS
We Offer Secure Solutions For Your Document Shredding and Records Management Needs.