Document Storage
Clinton Township MI
Are you looking for secure document storage Clinton Township MI?
At Corrigan Record Storage, we understand what your hard copy files and digital backup tape media mean to you. We offer comprehensive document storage and records management services for medical offices, law firms, attorneys, community organizations, retail stores, financial services providers or anyone who has found themselves facing governmental regulations that require offsite document storage and backups, or anyone who has simply found themselves buried in paper. With the continuing trend toward paperless offices, more and more businesses are searching for secure, reliable document storage that will protect their files from physical damage and unauthorized access. Document storage costs less than retail office space. Our gated and alarmed storage facility can hold one million cartons of data in 200,000 square feet. This state-of-the-art facility is climate-controlled, with temperature and humidity constantly monitored and adjusted by a software-controlled system that protects your data from damage and decay. For specialized storage needs, our vault offers environmentally-friendly protection with the waterless FM-200 Fire Suppression System and specially-designed racks that are perfect for digital media backup tapes, cases and boxes. Convenient rotation schedules are available for digital backup tape media, to keep you current and protected. Your irreplaceable documents are safe from the weather, with backup generators ready to keep things up and running smoothly. When you need to access your files, choose from two-hour rush delivery, or schedule delivery and pickup on a time frame that works for you. When you need private, comfortable access to your information, our viewing room provides a quiet space for you to take care of business.
How Can Document Storage Make Your Life Easier?
In Clinton Township, Michigan, Corrigan Record Storage is proud to serve the local business community with professional document storage and warm, personal service. Clinton Township is a suburb of Detroit that grew along the banks of the Clinton River. This colorful community boasts many upscale neighborhoods that have been home to celebrities and prominent politicians alike. Residents of Clinton Township enjoy fine dining and high-end shopping and a comfortable median income that supports independent local proprietors. If you need reliable, secure document storage in Clinton Township or throughout southern Lower Michigan, call on Corrigan Records today.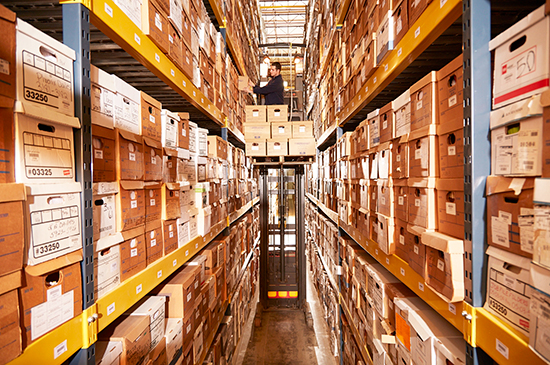 If you are in the Metro Detroit area and looking for document storage Clinton Township MI, then please call 248.344.9185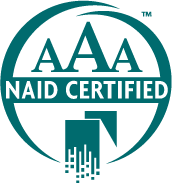 As AAA certified member of the National Association for Information Destruction (NAID), our facility undergoes several unscheduled inspections each year, ensuring compliance throughout the life of your documents. provide destruction certificates to every customer.
WE UNDERSTAND THE VALUE OF YOUR RECORDS AND OUR FOCUS IS ON YOUR NEEDS
We Offer Secure Solutions For Your Document Shredding and Records Management Needs.