Document Storage
Ferndale MI
Are you looking for secure document storage Ferndale MI?
Corrigan Record Storage provides professional document storage and records management services for businesses, community organizations, and private individuals throughout Metro Detroit, including Ferndale. If your office has a records room that is overloaded with stacks of storage cartons, that's difficult to navigate, and is taking up valuable space you need to grow your business, it's time to call Corrigan Record Storage. We have the capacity to house over one million cartons of data. Our warehouse is equipped with specially-designed racks that protect your documents from deterioration due to improper storage. Reclaim productivity, save money, and enhance organization with document storage services from Corrigan Record Storage. When you need access to your files, use our web-based software to schedule next-day delivery, or take advantage of two-hour rush delivery. For maximum efficiency and the best possible service, we plan our routes each day based upon the location of our customers. To help you save time and money, we offer discounts for deliveries and pick-ups scheduled in a single visit. With connections to three separate power grids, 24-hour video surveillance, a gated and monitored entry, a randomized shelving system, convenient delivery, and backup generators, we are prepared to keep your information safe and available.
How Can Document Storage Make Your Life Easier?
Corrigan Record Storage proudly offers professional document storage services in Ferndale, Michigan. As part of Metro Detroit, Ferndale offers residents, visitors, and those who work in the city a treasure trove of unique shopping, dining, and entertainment that can't be found anywhere else. Ferndale is home to the locally famous Magic Bag, a performance venue and theater that draws nationally-known acts and shows favorite films and cult classics. Dining in Ferndale is mostly comprised of small, quirky indie eateries. From brunch to fine dining, you'll find it here. While businesses in Ferndale may be as diverse as the people who patronize them, they all share one common challenge—information management. With Corrigan Record Storage, you can securely store old personnel files, financial statements, sales reports and other hard copy records, and free up valuable space in your business.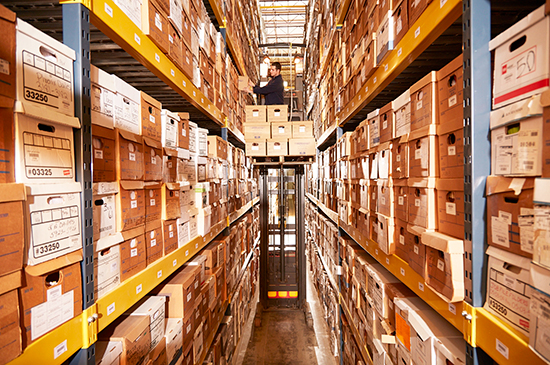 If you are in the Metro Detroit area and looking for document storage Ferndale MI, then please call 248.344.9185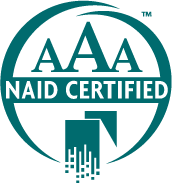 As AAA certified member of the National Association for Information Destruction (NAID), our facility undergoes several unscheduled inspections each year, ensuring compliance throughout the life of your documents. provide destruction certificates to every customer.
WE UNDERSTAND THE VALUE OF YOUR RECORDS AND OUR FOCUS IS ON YOUR NEEDS
We Offer Secure Solutions For Your Document Shredding and Records Management Needs.