Document Storage
Lincoln Park MI
Are you looking for secure document storage Lincoln Park MI?
At Corrigan Record Storage, we have the facilities and amenities that allow you to safely and conveniently house and use your sensitive information with security and access that is focused on you. Our gated and alarmed storage facility can hold one million cartons of data in 200,000 square feet. This state-of-the-art facility is climate-controlled, with temperature and humidity constantly monitored and adjusted by a software-controlled system that protects your data from damage and decay. For specialized storage needs, our vault offers environmentally-friendly protection with the waterless FM-200 Fire Suppression System and specially-designed racks. Your irreplaceable documents are safe from the weather, with backup generators ready to keep our facility in operation when there are outages in the area. Our warehouse is protected by 24-hour video surveillance and sprinklers on every level.
Use our web-based software to delivery next-day delivery of your files from our door to yours, or take advantage of convenient 2-hour rush or after-hours delivery services when time matters most. When you need private, comfortable access to your information, reserve our WiFi-enabled customer viewing room for a quiet space to take care of business. Our facility requires proper identification for entry, keeping your documents safe from unauthorized access. Our professional, specially-trained staff carries HIPAA certification to ensure your compliance with governmental and corporate regulations that stipulate how information must be protected and stored.
How Can Document Storage Make Your Life Easier?
In our 25 years of service, we have provided reliable, safe document management and file storage for more than 1,000 businesses. Corrigan Record Storage is proud to serve the businesses in the city of Lincoln Park. This Metro Detroit suburb is considered part of the downriver community, originally developing into a highly residential area that provided homes for industrial workers who commuted to other parts of Detroit for work. Today, Lincoln Park has become a mature, stable community where residents and business people enjoy a moderate tax base, nice parks and recreational facilities, a community renewal program, a well-regulated city government, and an outstanding museum of local history. Every organization that thrives and serves the people of Lincoln Park relies on information. To help master your document storage and information management needs, trust Corrigan Record Storage to provide secure, affordable, reliable document storage services.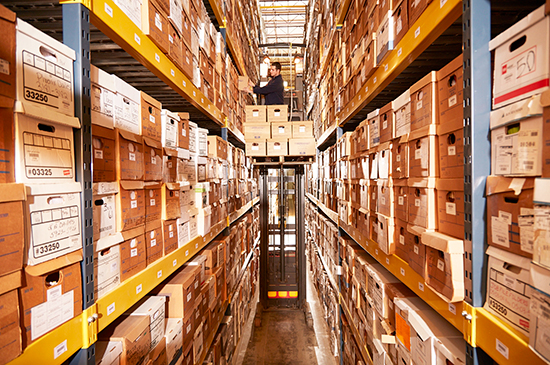 If you are in the Metro Detroit area and looking for document storage Lincoln Park MI, then please call 248.344.9185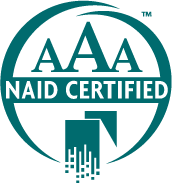 As AAA certified member of the National Association for Information Destruction (NAID), our facility undergoes several unscheduled inspections each year, ensuring compliance throughout the life of your documents. provide destruction certificates to every customer.
WE UNDERSTAND THE VALUE OF YOUR RECORDS AND OUR FOCUS IS ON YOUR NEEDS
We Offer Secure Solutions For Your Document Shredding and Records Management Needs.