Document Storage
Madison Heights MI
Are you looking for secure document storage Madison Heights MI?
Corrigan Record Storage has been serving the document storage and information management needs of businesses, governments and community organizations for more than thirty years. As technology continues to bring changes to the way you handle information, we will continue to respond with expanded services, greater flexibility and outstanding customer service. Our 200,000 square foot facility has the capacity to securely house more than one million cartons of data. We safeguard our warehouse with 24-hour video surveillance, sprinklers on every level, a monitored gate that requires proper identification for entry and a comprehensive alarm system. Not only do we protect your documents from unauthorized access, we also protect them from time and the elements. We employ a web-based climate control system that monitors and adjusts temperature and humidity, and we store your cartons of documents on specially-designed racks to protect your important information from damage and deterioration due to improper storage and natural disaster. By powering our facility with connections to three separate grids and backing it all up with emergency generators, we're sure to be here when you need us, even if the lights go out. When you need access to your documents, choose frpm convenient delivery to your door, or reserve our private, WiFi-enabled customer viewing room. Rush delivery and after-hours delivery is also available.
How Can Document Storage Make Your Life Easier?
Corrigan Record Storage is proud to provide secure, affordable document storage services for businesses and organizations in the city of Madison Heights. Madison Heights, Michigan is part of Automation Alley, with more than a thousand commercial and industrial businesses within its limits. The business landscape in Madison Heights is balanced by great restaurants, 23 shopping centers and attractions like the Red Oaks Waterpark that make this Detroit suburb a great place to live for its nearly 30,000 residents. To promote a sense of community, the city of Madison Heights hosts a number of yearly festivals and celebrations and sponsors a full host of sports and enrichment programs. The Chinese Cultural Center and businesses in Madison Heights are broadly varied by the needs they meet in the community and the industries they represent; however, they all share a need for reliable, convenient document storage and information management.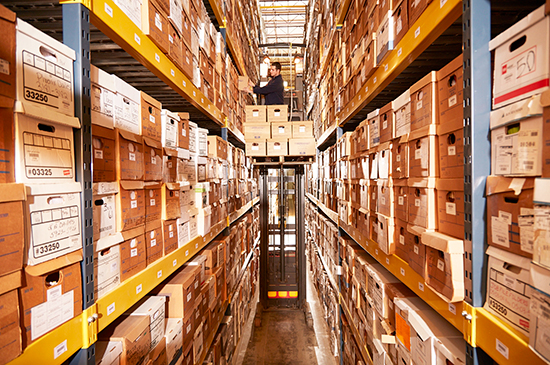 If you are in the Metro Detroit area and looking for document storage Madison Heights MI, then please call 248.344.9185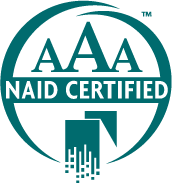 As AAA certified member of the National Association for Information Destruction (NAID), our facility undergoes several unscheduled inspections each year, ensuring compliance throughout the life of your documents. provide destruction certificates to every customer.
WE UNDERSTAND THE VALUE OF YOUR RECORDS AND OUR FOCUS IS ON YOUR NEEDS
We Offer Secure Solutions For Your Document Shredding and Records Management Needs.