Document Storage
Northville MI
Are you looking for secure document storage Northville MI?
Corrigan Record Storage is a family-owned business that has been meeting the document storage needs of businesses and the communities they call home since 1987. Our years of service have given us an intimate understanding of the way technology and regulation affect the way you manage information. Our state-of-the-art facility has the capacity to hold over one million cartons of data in 200,000 square feet. Our warehouse is equipped with specially-designed racks that protect your cartons of documents from deterioration due to improper storage. In our vault storage, we employ a web-based climate control system that monitors and adjusts for temperature and humidity, and protect every level with sprinklers and backup generators. We provide a private, comfortable Customer Viewing Room where you can conduct audits and view your files. When you need delivery, Corrigan Record Storage offers overnight delivery, with rush and after-hours delivery services available.
How Can Document Storage Make Your Life Easier?
Corrigan Record Storage offers professional document storage services to business and organizations in Northville, Michigan. Northville, Michigan is a small city in Metropolitan Detroit that celebrates its heritage with preservation of historic buildings in downtown Northville and neighborhoods with stunning 19th century homes. Downtown Northville is the center of community life, with events like the First Friday Experience and holiday festivals and parades throughout the year. While you're in town for Tunes on Tuesday or one of the Summer Friday Night Concert series performances, you can enjoy a gourmet meal, a delicious dessert or casual family fare at one of Northville's many specialty restaurants and cafes. Downtown Northville welcomes residents and visitors to stroll its tree-lined streets, shop the many fine boutiques and take a break in Town Square. Northville, Michigan has the distinction of being located in both Oakland and Wayne counties. This prime location had made the area attractive to engineering and design firms that support the automotive industry. Whether you are the sole proprietor of a coffee shop, or you work in the technology industry, you need affordable, secure document storage and management services. Trust Corrigan Record Storage with all your document management needs.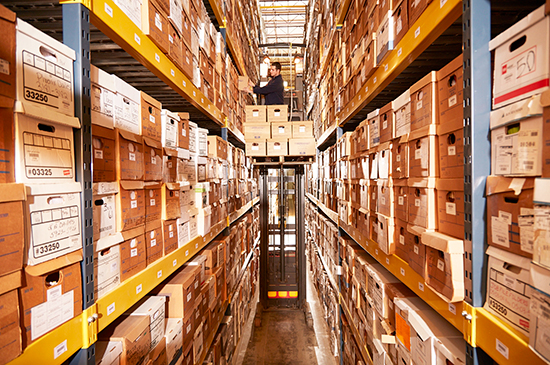 If you are in the Metro Detroit area and looking for document storage Northville MI, then please call 248.344.9185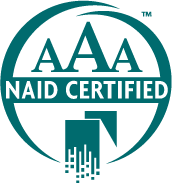 As AAA certified member of the National Association for Information Destruction (NAID), our facility undergoes several unscheduled inspections each year, ensuring compliance throughout the life of your documents. provide destruction certificates to every customer.
WE UNDERSTAND THE VALUE OF YOUR RECORDS AND OUR FOCUS IS ON YOUR NEEDS
We Offer Secure Solutions For Your Document Shredding and Records Management Needs.