Document Storage
Southfield MI
Are you looking for secure document storage Southfield MI?
At Corrigan Record Storage, we pride ourselves on keeping the highest industry standards for security and customer service. We joined the Association of Records Managers and Administrators (ARMA) because we understand the value of giving our professional staff access to a wealth of industry information regarding governmental and professional standards in recordkeeping and information management. By keeping current, we can ensure your compliance with governmental and corporate regulations for information storage and protection. Our facility is designed around your needs, with a wifi-enabled customer viewing room for accessing your records and web-based software that enables you to schedule around-the-clock delivery of needed information. Our document storage facility is equipped with specially-designed racks that have the capacity to hold one million cartons of hard copy files. Corrigan Record Storage offers sturdy cartons in several sizes to meet your document storage needs. Our facility is protected on every level by an intricate sprinkler system and 24-hour monitoring. Humidity and temperature are closely monitored and controlled, ensuring the safety of your files and protecting them from deterioration that results from improper storage. Put more of your square footage to work by dedicating that space to functions that generate profits and help your business grow. Let Corrigan Record Storage manage your information management needs with secure document storage that is flexible enough for business and community organizations of any size, in any industry. Information is a strategic asset that must be managed proactively. Trust the knowledge and experience we have gained at Corrigan Record Storage and spend more time on what you do best.
How Can Document Storage Make Your Life Easier?
Corrigan Record Storage offers professional document storage services in Southfield, Michigan and throughout lower Michigan. Southfield is a northern suburb of Detroit and serves as part of metro Detroit's upscale office market. Residents and visitors enjoy Southfield for its urban lifestyle and proximity to natural beauty. Whether you work or play in Southfield, you can trust your document storage needs to Corrigan Record Storage.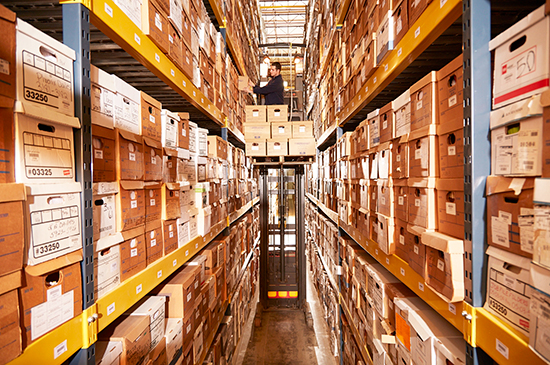 If you are in the Metro Detroit area and looking for document storage Southfield MI, then please call 248.344.9185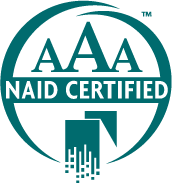 As AAA certified member of the National Association for Information Destruction (NAID), our facility undergoes several unscheduled inspections each year, ensuring compliance throughout the life of your documents. provide destruction certificates to every customer.
WE UNDERSTAND THE VALUE OF YOUR RECORDS AND OUR FOCUS IS ON YOUR NEEDS
We Offer Secure Solutions For Your Document Shredding and Records Management Needs.