Document Storage
Warren MI
Are you looking for secure document storage Warren MI?
When you need secure document storage for your paper files, be sure to choose a professional that maintains the highest standards for security and service. At Corrigan Record Storage, we are members of the National Records Center and PRISM (Professional Records & Information Services Management) International and adherence to the industry's most stringent standards. Our dedication to security and excellent service carries over to our document and digital media storage services. Our facility is comprised of enough square footage to safely maintain one million cartons of data. We also provide state-of-the-art vault storage for your digital backup media, tapes, cases and boxes. Our storage facility is protected by a software-driven climate control system that monitors and adjusts the temperature and humidity. Our vault is protected with software-driven climate controls in addition to an FM-200 Fire Suppression system that is non-liquid and gentle on the environment. With a backup generator at the ready, your irreplaceable documents, files and information will be safe with Corrigan Record Storage. We offer document cartons with features to suit your needs. When you are ready to store your records, call us and our uniformed staff will pick up and securely store your cartons. We provide convenient access to your vital information, with emergency file delivery service available. Trust the professionals with your sensitive and valuable information to protect your business, community group or other organization.
How Can Document Storage Make Your Life Easier?
Corrigan Records is proud to offer secure, professional document storage services in Warren, Michigan. Warren is a suburb of Detroit, and is most widely known for being the home of the General Motors Technical Center as well as the United States Army, in their TACOM Life Cycle Management Command and their Tank Automotive Research, Development and Engineering Center. Warren is also home to a fantastic variety of independent businesses and performing arts centers that make this vibrant suburb a great place to work or play. Whether you run a small café or you design automobile engines, you need reliable, secure document management. Trust Corrigan Record Storage with all your information and records needs.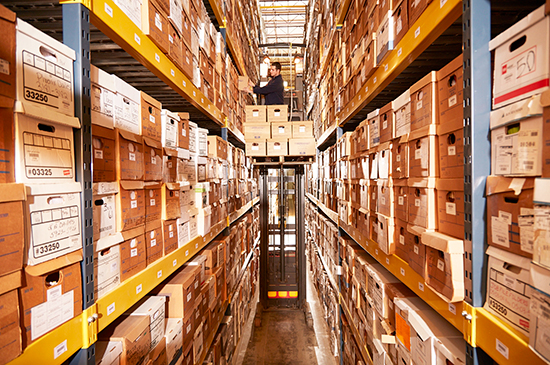 If you are in the Metro Detroit area and looking for document storage Warren MI, then please call 248.344.9185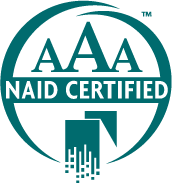 As AAA certified member of the National Association for Information Destruction (NAID), our facility undergoes several unscheduled inspections each year, ensuring compliance throughout the life of your documents. provide destruction certificates to every customer.
WE UNDERSTAND THE VALUE OF YOUR RECORDS AND OUR FOCUS IS ON YOUR NEEDS
We Offer Secure Solutions For Your Document Shredding and Records Management Needs.