Document Storage
West Bloomfield MI
Are you looking for secure document storage West Bloomfield MI?
Corrigan Record Storage is an information management and document storage specialist. We keep informed of the ways technology affects your everyday operations and respond with expanded services and increased security. Our warehouse has the capacity to hold one million cartons of hard copy files and documents on specially-designed racks that protect your valuable data. We understand the value of the documents you entrust to us, so we work to protect your bank statements, blueprints, receipts, patient charts, credit card statements, payroll records and other important originals secure from unauthorized access. Our staff hold HIPAA certification and undergoes specialized training in handling your files. The entire facility is protected with 24-hour video surveillance, and a gated entrance. Every level of our document storage space is protected by sprinklers and the entire premises is temperature and humidity controlled via web-based software. We monitor and control our environment to protect your records from deterioration and rot. In case of power outage in the area, our systems will be maintained by backup generators, giving you peace of mind that your files are safe. When you need to access your records, we have several options available. Use our software to schedule convenient delivery of needed records to your location, or schedule a time in our comfortable, private, wifi-enabled viewing room. We know that emergencies arise, so rush delivery services are also available. Corrigan Record Storage has the knowledge and experience to meet your document storage needs.
How Can Document Storage Make Your Life Easier?
We are proud to offer our professional, secure document storage services in West Bloomfield, Michigan. Residents of this affluent community enjoy the facilities maintained by an award-winning parks and recreation department in a township that is known for large stately homes, nature areas and many lakes. In addition to its natural attractions, West Bloomfield also offers a business community that is focused on meeting the needs of its residents. Boutique shopping, upscale catering, senior living facilities, specialized health care providers and spas help make West Bloomfield a great place to live and work. Corrigan Record Storage can help businesses like these and throughout lower Michigan take control of their document storage and information management needs with affordable, flexible service.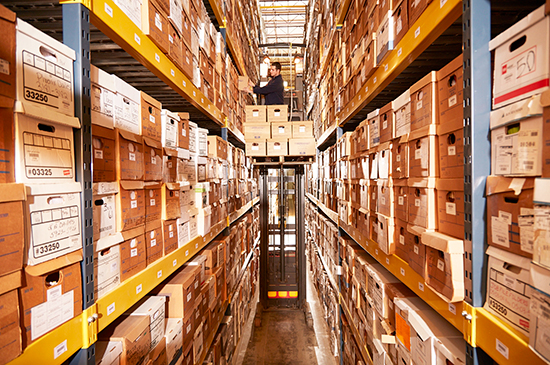 If you are in the Metro Detroit area and looking for document storage West Bloomfield MI, then please call 248.344.9185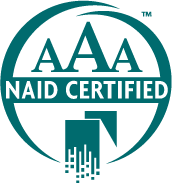 As AAA certified member of the National Association for Information Destruction (NAID), our facility undergoes several unscheduled inspections each year, ensuring compliance throughout the life of your documents. provide destruction certificates to every customer.
WE UNDERSTAND THE VALUE OF YOUR RECORDS AND OUR FOCUS IS ON YOUR NEEDS
We Offer Secure Solutions For Your Document Shredding and Records Management Needs.