Secure Shredding Services Warren MI
Are you looking for secure shredding in Warren MI?
Warren, Michigan is a vibrant city for families as well as business, manufacturing and industry due to the various tax incentives the cities leaders offer to attract them and ensure a strong economy for the city. The incentives along with Warren's central location and easy access to major roads and expressways make it the perfect location for both large and small businesses. General Motors has invested over a billion dollars to bring the GM Technical Center to the city where it employs over 8,000 engineers and technicians. Daimler Chrysler's complex on Mound Road produces 1,400 cars a day and employs workers on three shifts to keep up with growing demand. The old Detroit Arsenal Tank Plant was converted years ago to a 135 acre site where high tech and manufacturing businesses like Sennett Steel and Stage 3 Productions have taken up residence. Other business like Art Van Furniture, Gardner-White, Metro Credit Union, Universal Truckload Services, Inc. and many big-name retailers add to Warren's thriving business community. Warren is also home to top notch hospitals like St. Johns and Henry Ford as well as Macomb Community College which help add to the great quality of life for businesses, employees and residents of Warren.
Today's business owners need to take precautions as we live in a litigious environment where your business could be ruined by improperly storing or failing to destroy sensitive materials. Businesses like the ones in Warren have been around for 30 or more years and have accumulated a lot of information. Some documents needs to be kept and some need to be destroyed. Just how a business does that, can mean the difference between material getting into the wrong hands or not. Corrigan Record Storage has a 25-year history of maintaining and securely storing sensitive company documents. Our facilities offer pick up of your material as well as 24-hour accessibility if you need to view them. Your material is protected in our climate controlled, highly secured and gated facility. Our facilities are backed up by generator in case of power failure as well as protected from fire by our FM-200 non-liquid fire suppression system. Corrigan Record Storage also offers shredding options for both hard copy material as well as digital media. Document destruction will keep your personal records from getting into the wrong hands which could be both embarrassing and expensive. Things like credit card receipts can be used by criminals to make on line purchases. Companies like GM and Chrysler who employ thousands of people over many years have personnel files that must be kept confidential. We also destroy digital information found on hard drives. To destroy this information the actual hard drive needs to be destroyed by shredding.
In 1974, the Federal Privacy Act was established in order to protect the personally identifiable information (PII), FACTA and HIPAA, require that businesses of all sizes create efficient and effective document management, retention, and destruction strategies to help ensure data protection. According to official sources, the best-known way to adhere to these requirements and remain federally compliant in terms of document destruction is through a secure shredding professional, like Corrigan Record Storage. Corrigan Record Storage has spent more than 30 years helping businesses grow and succeed with the help of valuable business services, like secure shredding. No other secure shredding company has you interests in mind more than Corrigan Record Storage because when you thrive, we thrive. At Corrigan Record Storage, our secure shredding can accommodate any job of any size with off-site custom bin rotation schedules and unique on-time shred packages. From simple files and documents, to hard drives and complete processing units, our secure shredding services can handle it all. At Corrigan Record Storage, we ensure that all of your materials are kept 100% safe and secure before they are destroyed to guarantee privacy. We are fully certified by the National Association of Information Destruction (NAID) and can even provide you with your own destruction certificate, so what are you waiting for? Incredibly affordable and secure shredding is just a phone call away.
Corrigan Record Storage is proud to offer exceptionally secure shredding services to businesses and professionals in Warren, MI, who are looking for reliable and affordable information management services.
Corrigan Record Storage is proud to offer exceptionally secure shredding services to businesses and professionals in Warren, MI, who are looking for reliable and affordable information management services. As the largest city in Macomb County and the third largest city in the state of Michigan, with nearly 135,000 residents, Warren boasts a number of opportunities for residents of all ages to enjoy fantastic entertainment, relaxation, and personal development. As the home of numerous successful businesses, including the General Motors Technical Center, and a number of Army facilities, Warren maintains a vivacious economy that helps support the city's recreation, beauty, and cleanliness. Families in Warren love nothing more than spending time together at the Warren City Center, where parents can shop for fresh ingredients at the farmer's market, and kids can enjoy splashing in the fountains. Other must-see Warren destinations include Dragonmead Microbrewery, Weigand Park, Tipsy McStaggers, the Warren Community Centre Indoor Waterpark, and more. The only thing that could truly put the city of Warren over the top is if they were to offer the best and most secure shredding services in the industry for their local business; but alas, that responsibility falls on the shoulders of the secure shredding experts, at Corrigan Record Storage. If you are looking to maximize the efficiency of your office, consider secure shredding services from Corrigan Record Storage.
At Corrigan Record Storage we recycle all shredded material and are happy to pick up your documents at your location. We understand confidentiality is critical, and we have comprehensive security infrastructure, certifications and procedures in place to ensure that every file that enters one of our secure and climate controlled facilities is protected. We are fully certified by the National Association of Information Destruction (NAID) and provide destruction certificates to every customer. Click here to verify our certification.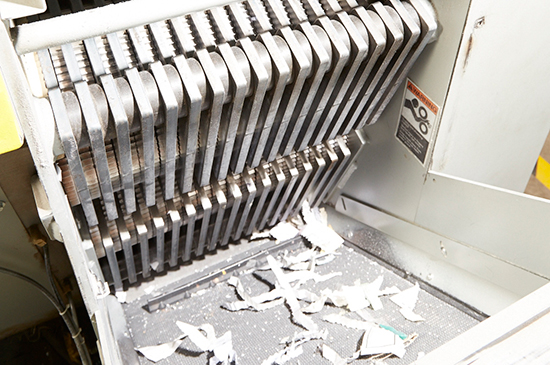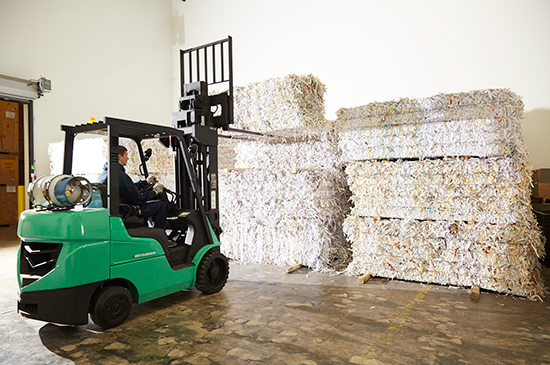 If you are in the Metro Detroit area and looking for secure shredding services in Warren MI, then please call 248.344.9185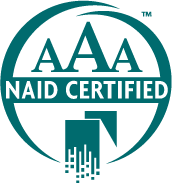 As AAA certified member of the National Association for Information Destruction (NAID), our facility undergoes several unscheduled inspections each year, ensuring compliance throughout the life of your documents. provide destruction certificates to every customer.
WE UNDERSTAND THE VALUE OF YOUR RECORDS AND OUR FOCUS IS ON YOUR NEEDS
We Offer Secure Solutions For Your Document Shredding and Records Management Needs.