Document Storage
Ann Arbor MI
Are you looking for secure document storage Ann Arbor MI?
Corrigan Record Storage is ready to be your partner in professional, secure document storage. Our gated and alarmed facility is monitored continuously by 24-hour surveillance and requires proper identification for entry. We work hard to ensure that your vulnerable patient charts, medical records, bank statements, credit card statements, customer records and sales reports are protected from unauthorized access. Because we understand that accidents happen and disasters occur, we also work to protect your cartons of data from floods and fire. Our 200,000 square-foot facility features a cutting-edge fire suppression system that uses a non-liquid agent to save your data from fire while being safer for the environment. We have the capacity to securely house more than one million cartons in our document storage warehouse that is both temperature and humidity controlled. Our specialized storage vault employs custom-designed racks to hold backup tapes, cases and boxes. When you need to access your files, Corrigan Record Storage is here for you. Using our powerful, web-based software, you can schedule convenient delivery at your place of business on a timeline that works best for you. If you prefer, you can schedule use of our private, comfortable records viewing room to get what you need when you need it.
How Can Document Storage Make Your Life Easier?
Business in Ann Arbor is as diverse as the many people who call it home. This colorful city is a center of culture and education in Washtenaw County, in southeastern Lower Michigan. Home to more than 100,000 residents, Ann Arbor draws students from all over the world to attend the prestigious University of Michigan. Like many college towns, Ann Arbor is loaded with authentic ethnic eateries and charming markets. Each of its unique neighborhoods boasts independent businesses and shops that make working and living in Ann Arbor special. No matter how you do business here, the one thing you can count on is a need for convenient, secure, affordable document storage and records management. Trust Corrigan Record Storage to provide solutions that are right for you.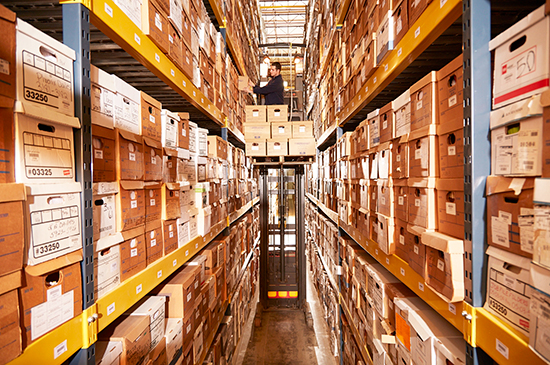 If you are in the Metro Detroit area and looking for document storage Ann Arbor MI, then please call 248.344.9185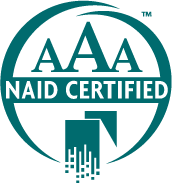 As AAA certified member of the National Association for Information Destruction (NAID), our facility undergoes several unscheduled inspections each year, ensuring compliance throughout the life of your documents. provide destruction certificates to every customer.
WE UNDERSTAND THE VALUE OF YOUR RECORDS AND OUR FOCUS IS ON YOUR NEEDS
We Offer Secure Solutions For Your Document Shredding and Records Management Needs.