Document Storage
Birmingham MI
Are you looking for secure document storage Birmingham MI?
Corrigan Record Service provides a secure, affordable document storage and information management services for businesses and organizations in all of Metro Detroit, including Birmingham. We know that warehouse-based storage has become standard, but what sets us apart are the measures we take to ensure the security of your documents, and our staff who takes great pride in what we do.
Our secure record centers are secured by a monitored, gated entry that requires proper identification for entry. We keep a detailed log of visitors and monitor our facilities with video surveillance, as well as employing a randomized shelving system to protect your records from unauthorized access. Our staff undergoes specialized training to ensure compliance with HIPAA , and the highest industry standards and government regulations. Our secure record centers undergo unscheduled annual inspections to maintain accreditation and certification by organizations who set standards for our industry.
We protect your documents, records and information from flood and fire by equipping our secure record centers with specially-designed racks and sprinkler systems, and secure our storage vault with web-based temperature and humidity controls, FM-200 waterless fire suppression and specialized housing equipment. Our warehouse is powered by connections to three separate power grids, and reinforced with backup generators, so we will be here working for you even when disaster strikes.
How Can Document Storage Make Your Life Easier?
Corrigan Record Storage is proud to offer professional document storage services in Birmingham, Michigan. The city gets its name from Birmingham, England, reflecting the founders' hopes that this new city would also become a great center of industry. This affluent Metro Detroit suburb never developed as an industrial center, but is instead known for its beautiful shopping district and exciting dining. Birmingham shopping brings beauty to your home and wardrobe through featuring art galleries, antiques, bridal and formal wear, and designer boutiques. Whether you sell insurance, high-end sneakers or soufflés, Corrigan Record Storage can help your Birmingham, Michigan business establish a safe, compliant program for storing, managing, and destroying your documents.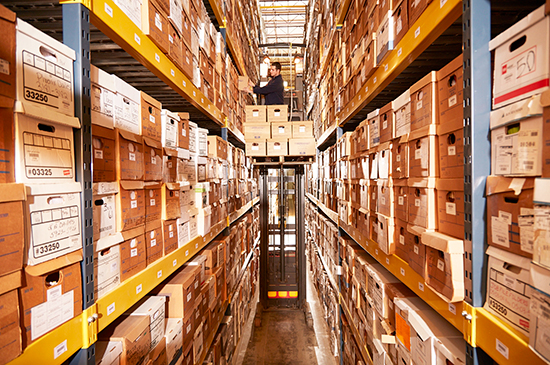 If you are in the Metro Detroit area and looking for document storage Birmingham MI, then please call 248.344.9185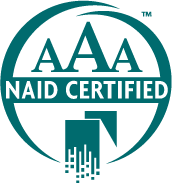 As AAA certified member of the National Association for Information Destruction (NAID), our facility undergoes several unscheduled inspections each year, ensuring compliance throughout the life of your documents. provide destruction certificates to every customer.
WE UNDERSTAND THE VALUE OF YOUR RECORDS AND OUR FOCUS IS ON YOUR NEEDS
We Offer Secure Solutions For Your Document Shredding and Records Management Needs.