Document Storage
Bloomfield Hills MI
Are you looking for secure document storage Bloomfield Hills MI?
At Corrigan Record Storage, we understand how important information is to your daily operations. We are committed to helping you effectively and securely store and manage hard copy files and documents. We keep up with the changes in technology, and the way it affects how you use information. When the implementation of technology and information management regulations change the needs of businesses we respond with expanded and improved services. Corrigan Record Storage offers document scanning and digital storage of electronic files, as well as specialized vault storage for digital backup media and documents or artifacts that require specialized storage. Our document storage facility is equipped with specially-designed racks and has the ability to hold over one million cartons of documents and files. Each level of our state-of-the-art facility is protected by a sprinkler system and monitored for temperature and humidity by a software-based climate control system. We take special precautions to safeguard your files from unauthorized access, and damage due to improper storage and natural disasters. Our gated and alarmed facility requires proper identification for entry, and our entire facility is protected by alarms and sprinklers, with a backup generator to keep things safe in the event of an outage in the area. Your peace of mind is our priority, so we specially train our staff and maintain HIPAA compliance.
How Can Document Storage Make Your Life Easier?
Corrigan Record Storage proudly serves the beautiful Metro Detroit suburb of Bloomfield Hills, Michigan. Bloomfield Hills is the home of the Cranbrook Educational Community, consisting of multiple schools, a science center, and art academy and an art museum. This gem of the community was established by the founder of The Detroit News, and serves as a major cultural and educational center in the state. In addition to the publishing industry, Bloomfield Hills is home to textile producers and large real estate firms. Business in Bloomfield Hills is vast and varied, but one thing remains the same for every organization who operates here: they all use and manage information. When you need reliable document storage services in Bloomfield Hills and its neighboring communities, trust Corrigan Record Storage. Our secure, professional document storage service is flexible, dependable and affordable. See our warehouse in operation and learn more about our valuable document storage services.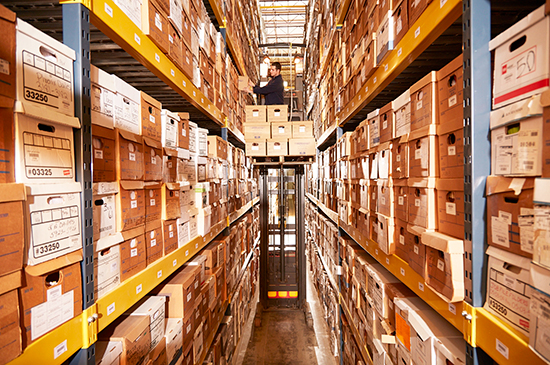 If you are in the Metro Detroit area and looking for document storage Bloomfield Hills MI, then please call 248.344.9185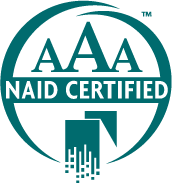 As AAA certified member of the National Association for Information Destruction (NAID), our facility undergoes several unscheduled inspections each year, ensuring compliance throughout the life of your documents. provide destruction certificates to every customer.
WE UNDERSTAND THE VALUE OF YOUR RECORDS AND OUR FOCUS IS ON YOUR NEEDS
We Offer Secure Solutions For Your Document Shredding and Records Management Needs.