Document Storage
Canton MI
Are you looking for secure document storage Canton MI?
Business generates volumes of information. From large corporations that design and manufacture automobiles, to the smallest floral shops and beauty salons, all businesses handle and manage information that is essential to operations. At Corrigan Record Storage, we understand how you use and manage information in the course of your work day. To assist you in meeting your document storage and information management needs, we maintain a 200,000 square foot facility that has the capability to safely store one million cartons of data. Our state-of-the-art warehouse features software-driven climate controls that monitor and adjust the temperature and humidity.
When you need specialized storage, we provide highly-controlled vault storage that is equipped with specially-designed racks that safely house digital backup tape media, cases and boxes. Convenient digital backup tape rotation schedules are available to keep you compliant and protected. Our vault is equipped with a climate control system as well as the added protection of the non-liquid, eco-friendly FM-200 Fire Suppression System.
Our property is gated and monitored, and requires identification for entry. Our alarms, 24-hour video surveillance, climate control and fire suppression systems are protected by backup generators, so your vital information is protected in the event of an emergency or power outage. When you need to access your documents, we have several options available. Schedule convenient delivery of your cartons from our door to yours, reserve our private and comfortable viewing room, or access your files online anytime when you include document scanning and cloud storage to your information management program.
How Can Document Storage Make Your Life Easier?
Corrigan Record Storage proudly offers document storage services in the suburb of Canton. This growing city has the unique distinction of being directly between Ann Arbor and Detroit. Imagine the entertainment possibilities that abound for residents of Canton, with the best of dining and live music and culture just a short drive away. Whether you do business in Canton, or anywhere in lower Michigan, trust Corrigan Record Storage to meet your needs and exceed your expectations.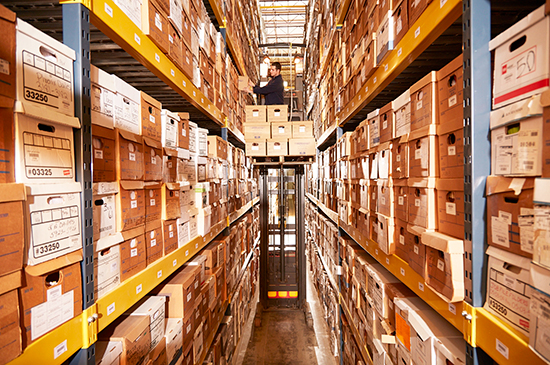 If you are in the Metro Detroit area and looking for document storage Canton MI, then please call 248.344.9185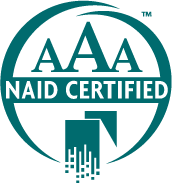 As AAA certified member of the National Association for Information Destruction (NAID), our facility undergoes several unscheduled inspections each year, ensuring compliance throughout the life of your documents. provide destruction certificates to every customer.
WE UNDERSTAND THE VALUE OF YOUR RECORDS AND OUR FOCUS IS ON YOUR NEEDS
We Offer Secure Solutions For Your Document Shredding and Records Management Needs.