Document Storage
Commerce Township MI
Are you looking for secure document storage Commerce Township MI?
Corrigan Record Storage is ready to help when your records room becomes overwhelming. Choose from a convenient variety of cartons to safely house your documents for storage in an environment designed to help your hard copy files and documents stand the test of time. Our state-of-the-art document storage facility is equipped with specially-designed racks that safely hold over one million cartons of documents and hard copy files. Every level of our warehouse is protected with sprinklers and 24-hour video surveillance. Our document storage facility uses a software-based climate control system that monitors and adjusts temperature and humidity–safeguarding your files against moisture damage and deterioration due to improper storage. For businesses and organizations that are required to use off-site backup storage and secured hard copy file storage, Corrigan Record Storage is ready to keep you compliant. Our specially-trained staff maintains HIPAA certification, and our gated and alarmed facility required proper identification for entry. Our facility undergoes several unscheduled annual inspections to ensure our adherence to the highest document storage and information management industry standards. When you need access to your files, use our web-based software to schedule convenient next-day delivery of your files, or request after-hours or rush delivery when time matters most.
How Can Document Storage Make Your Life Easier?
For 25 years, Corrigan Record Storage has been providing document storage services to businesses in Commerce Township and throughout the Metro Detroit area. Commerce Township offers a wide variety of restaurants, fitness options, specialty retailers, and attractions. The West Oakland Railroad Museum offers a treat for train enthusiasts of every age, and the local government sponsors seasonal activities for visitors and resident families. These businesses may all cater to different sectors of the community, but they all use and manage information and documents as part of their daily operations. Choosing a professional document storage services provider like Corrigan Record Storage gives you peace of mind you can afford. With flexible delivery schedules and excellent security, you can rely on Corrigan Record Storage to safely house and efficiently manage your stored documents.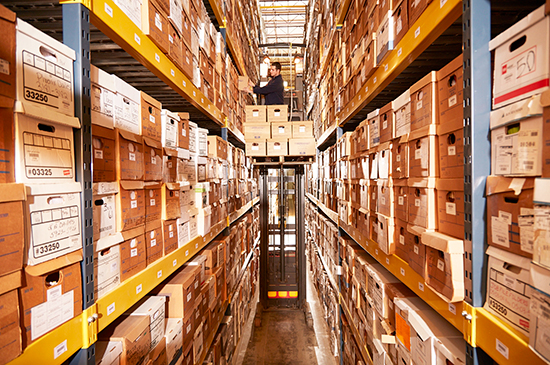 If you are in the Metro Detroit area and looking for document storage Commerce Township MI, then please call 248.344.9185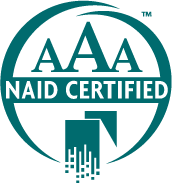 As AAA certified member of the National Association for Information Destruction (NAID), our facility undergoes several unscheduled inspections each year, ensuring compliance throughout the life of your documents. provide destruction certificates to every customer.
WE UNDERSTAND THE VALUE OF YOUR RECORDS AND OUR FOCUS IS ON YOUR NEEDS
We Offer Secure Solutions For Your Document Shredding and Records Management Needs.