Document Storage
Dearborn Heights MI
Are you looking for secure document storage Dearborn Heights MI?
When you have a records room that is overflowing with stacks of collapsing banker boxes full of valuable documents, you need a professional. Corrigan Record Storage offers full-service document storage for businesses, community organizations, governments and private individuals. In our 25 years of proud service, we have helped more than 1,000 local businesses get the most from every square foot of office and retail space, and improve compliance with governmental and corporate regulations for document storage and information management. Corrigan Record Storage has the capacity to securely store more than one million cartons of data on specially-designed racks that promote the longevity of your documents. We offer cartons in several sizes to make document storage simple. Our state-of-the-art facility is protected on every level by sprinklers, powerful software-based temperature and humidity controls and a backup generator. We proudly hold accreditation by the organizations that set industry standards for service, security and compliance. Our facility undergoes several unscheduled inspections each year to maintain accreditation and ensure our compliance with industry standards. We are members of the Association of Records Managers and Administrators (ARMA), a not-for-profit professional association, and the authority on governing and managing information as a strategic asset. For you, this means that Corrigan Record Storage and other members work hard to educate our clients on the best ways to keep their information safe from unauthorized access, and as an industry, we work to stay ahead of changes in your information management and document storage needs. Our specially-trained staff maintains HIPAA compliance and shares our dedication to security and service.
How Can Document Storage Make Your Life Easier?
Corrigan Record Storage proudly serves the businesses of Dearborn Heights and the surrounding communities. Dearborn Heights is part of the Metro Detroit area, with service industry businesses that sustain the 57,000 commuting residents who call the city home. As Dearborn Heights undergoes changes to its business landscape, one thing remains the same–businesses run on information. Trust your document storage and information management needs to Corrigan Record Storage and discover the flexibility and affordability of personal service.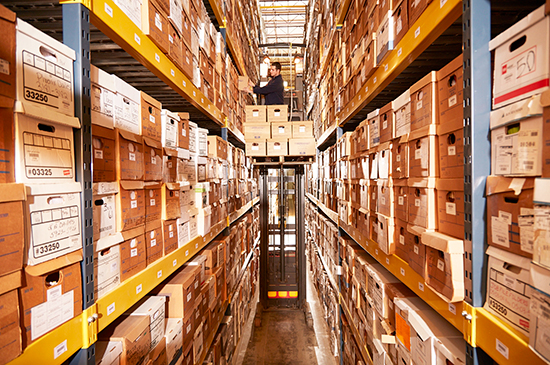 If you are in the Metro Detroit area and looking for document storage Dearborn Heights MI, then please call 248.344.9185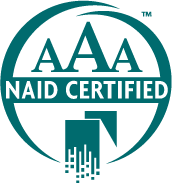 As AAA certified member of the National Association for Information Destruction (NAID), our facility undergoes several unscheduled inspections each year, ensuring compliance throughout the life of your documents. provide destruction certificates to every customer.
WE UNDERSTAND THE VALUE OF YOUR RECORDS AND OUR FOCUS IS ON YOUR NEEDS
We Offer Secure Solutions For Your Document Shredding and Records Management Needs.