Document Storage
Dearborn MI
Are you looking for secure document storage Dearborn MI?
Corrigan Record Storage offers secure, climate-controlled, facilities that have been specially-designed for housing and protecting your hard copy files, statements, blueprints, receipts and patient charts. Our 200,000 squarefoot facility can hold over one million cartons of documents, ensuring that we will always have the capacity to meet your needs. Our state-of-the-art document storage management facility features software-controlled temperature and humidity levels to maintain the best possible environment for your cartons. Our vault storage is an excellent option for digital media and tape backups. We use specially-designed racks to house your cases, tapes and boxes securely. We have flexible tape backup rotation schedules available to give you the best protection. Our vault is protected by a FM-200 fire suppression system that uses a non-liquid fire retardant that is safe for your records and our natural environment. When you need to access your stored documents, Corrigan Record Storage has you covered. Choose from timely delivery of your stored files to your place of business, or view them in our comfortable and private viewing room. With Corrigan Record Storage, the options you have for using and securely storing your documents is centered around your unique needs.
How Can Document Storage Make Your Life Easier?
Dearborn is a multicultural suburb in the Metro Detroit area that is home to more than 95,000 residents. Dearborn has the distinction of being the home of acclaimed actor George Peppard as well as the world headquarters of the Ford Motor Company. From its famous "glass house" this giant automaker manages more than 44,000 employees. Dearborn is also the home of The Henry Ford Museum and Greenfield Village. This indoor and outdoor museum complex is the largest of its kind in the United States. The outdoor showcases agricultural life while the museum houses iconic vehicles and historical artifacts and displays that tell the rich story of the rise of the auto industry and its influence on life in Michigan. Whether you're operating a museum or a manufacturer, Corrigan Record Storage can securely and affordably manage your documents in Dearborn and throughout Lower Michigan.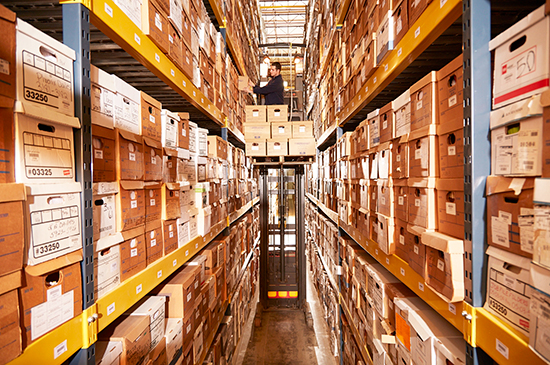 If you are in the Metro Detroit area and looking for document storage Dearborn MI, then please call 248.344.9185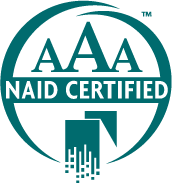 As AAA certified member of the National Association for Information Destruction (NAID), our facility undergoes several unscheduled inspections each year, ensuring compliance throughout the life of your documents. provide destruction certificates to every customer.
WE UNDERSTAND THE VALUE OF YOUR RECORDS AND OUR FOCUS IS ON YOUR NEEDS
We Offer Secure Solutions For Your Document Shredding and Records Management Needs.