Document Storage
Detroit MI
Are you looking for secure document storage Detroit MI?
Corrigan Record Storage is a full-service document storage and information management center. When your office goes paperless and you need secure, offsite storage for your hard copy files and documents, we have you covered. Our 200,000 square foot facility has the capacity to safely house one million cartons of data. Our state-of-the-art security and temperature control features give you peace of mind and protect your information. Our facility is temperature and humidity controlled using a powerful software-based system that preserves your documents. We keep your data secure with alarms, security gates, and monitored entrances that require proper identification. When you store with us, not only is your information safe, your compliance is ensured. Our staff carries HIPAA certification, so you know your vulnerable information is being handled appropriately. Our storage vault is equipped with specially-designed racks for your backup tapes, cases and boxes. The vault is also equipped with a climate-control system, as well as an FM-200 Fire Suppression System that is waterless and gentle on the environment. Our climate control and fire suppression systems are protected by a backup generator that keeps you protected in any situation. We offer flexible rotation schedules for backup tape media that works with the way you operate, and keeps your backup media current. Our vault storage is perfect for ensuring the safety of your irreplaceable documents and media.
How Can Document Storage Make Your Life Easier?
Corrigan Record Storage is proud to offer secure document storage services in Detroit, Michigan. Detroit began as a hub for traders and missionaries, and grew into an industrial giant with the largest population in Michigan. The automotive industry gave the city the nickname "The Motor City" that now boasts professional sports teams and world-class art collections and thrilling live entertainment. Detroiters have seen both feast and famine as the business landscape in the city continues to evolve. Detroit has weathered the changes and continues to grow into a promising place to live and work. No matter how you do business in Detroit, trust Corrigan Record Storage for your document storage needs.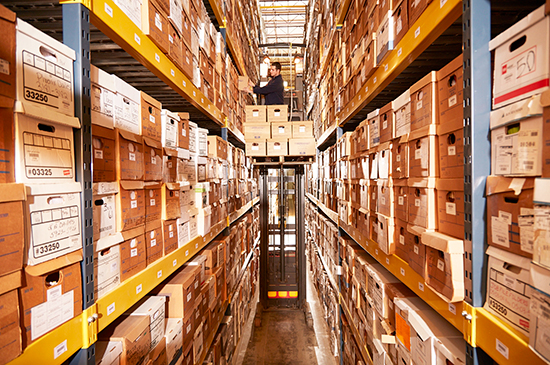 If you are in the Metro Detroit area and looking for document storage Detroit MI, then please call 248.344.9185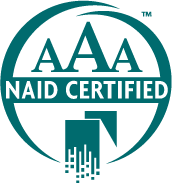 As AAA certified member of the National Association for Information Destruction (NAID), our facility undergoes several unscheduled inspections each year, ensuring compliance throughout the life of your documents. provide destruction certificates to every customer.
WE UNDERSTAND THE VALUE OF YOUR RECORDS AND OUR FOCUS IS ON YOUR NEEDS
We Offer Secure Solutions For Your Document Shredding and Records Management Needs.