Document Storage
Eastpointe MI
Are you looking for secure document storage Eastpointe MI?
Corrigan Record Storage is a full-service provider of professional document storage and information management services. We understand the value of the documents you entrust to us, so we work to protect your bank statements, blueprints, receipts, patient charts, credit card statements, payroll records and other important originals secure from unauthorized access. Our staff holds HIPAA certification and undergoes specialized training in handling your files.
With the continuing trend toward paperless offices, more and more businesses are searching for secure, reliable document storage that will protect their files from physical damage and unauthorized access. At Corrigan Record Storage, we make it our mission to keep informed of the ways technology affects your everyday operations and respond with expanded services and increased security. Our gated and alarmed storage facility can hold one million cartons of data in 200,000 square feet. This state-of-the-art facility is climate-controlled, with temperature and humidity constantly monitored and adjusted by a software-controlled system that protects your documents from damage and decay. When you need access to your documents, use our web-based software to schedule convenient next-day delivery of needed records to your location, or schedule a time in our comfortable, private, wifi-enabled viewing room, where our uniformed staff will have your documents waiting for you. We know that emergencies arise, so 2-hour rush delivery and after-hours delivery services are available.
How Can Document Storage Make Your Life Easier?
Corrigan Record Storage is proud to serve the businesses and organizations of Eastpointe, Michigan. Eastpointe is a northeastern suburb of the city of Detroit that is known for the festivals and events sponsored by local government. Business has made a mark in Eastpointe, with the headquarters of a major airline and the first location of a local furniture chain both having made homes here. Of the industries represented in Eastpointe, all share a common reliance on information as a function of daily operations and as a strategic asset. Trust your document storage needs to an information management specialist. With flexible plans and discount programs, Corrigan Record Storage makes reliable, personalized document storage affordable.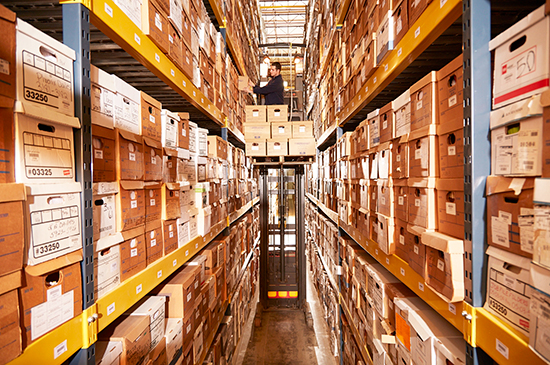 If you are in the Metro Detroit area and looking for document storage Eastpointe MI, then please call 248.344.9185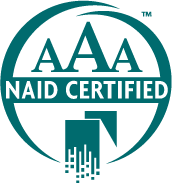 As AAA certified member of the National Association for Information Destruction (NAID), our facility undergoes several unscheduled inspections each year, ensuring compliance throughout the life of your documents. provide destruction certificates to every customer.
WE UNDERSTAND THE VALUE OF YOUR RECORDS AND OUR FOCUS IS ON YOUR NEEDS
We Offer Secure Solutions For Your Document Shredding and Records Management Needs.