Document Storage
Inkster MI
Are you looking for secure document storage Inkster MI?
At Corrigan Record Storage, we know that you have choices when it comes to warehouse-based document storage. What sets us apart are the measures we take to keep your information secure, and the people who take pride in helping you manage your documents and data. As technology advances, the ways we collect, use, and store information continues to change. We understand how these changes affect your daily operations, so we will continue to respond with expanded services and improved security. If corporate or governmental regulations have you searching for a comprehensive document storage and information management services provider, look no further than Corrigan Record Storage.
Security at Corrigan Record Storage begins with a perimeter fence and monitored, gated entry. We keep a detailed log of visitors to our secure records center and require proper identification for entry. Each level of our 200,000 square foot warehouse is monitored, and protected by 24-hour video surveillance. We have the capacity to hold over one million cartons of data on specially-designed racks that are part of a randomized carton storage system. Our staff undergoes specialized training and maintains HIPAA certification, so you can rest assured that your documents are stored in a way that keeps information safe, and keeps you compliant. When you need access to your documents, choose from delivery to your door, or reserve time in our comfortable, secure viewing room. We gladly offer two-hour rush delivery and after-hours delivery services when time matters most.
How Can Document Storage Make Your Life Easier?
Corrigan Records Storage proudly offers professional document storage services in Inkster, Michigan. Inkster is a small bedroom community of Metro Detroit. Business in the city is dominated by the service industry, with some light industrial firms also making a home here. The city takes its name from Robert Inkster, a Scotsman who operated a sawmill on the road that would someday bear his name. No matter how you conduct business or serve the people of Inkster and Metro Detroit, you can count on Corrigan Record Storage to back you up with reliable, secure document storage services.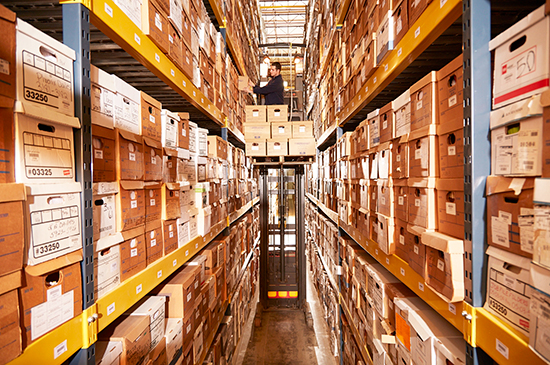 If you are in the Metro Detroit area and looking for document storage Inkster MI, then please call 248.344.9185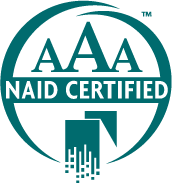 As AAA certified member of the National Association for Information Destruction (NAID), our facility undergoes several unscheduled inspections each year, ensuring compliance throughout the life of your documents. provide destruction certificates to every customer.
WE UNDERSTAND THE VALUE OF YOUR RECORDS AND OUR FOCUS IS ON YOUR NEEDS
We Offer Secure Solutions For Your Document Shredding and Records Management Needs.