Document Storage
Livonia MI
Are you looking for secure document storage Livonia MI?
Corrigan Record Storage takes pride in providing secure, reliable document storage for your hard copy files, documents, records and data. When we added our 200,000 square foot storage facility, we designed the security and storage features with you in mind. We have the capacity to store one million cartons of data in a climate-controlled environment that protects your documents from damage and decay. Our software-controlled system monitors and adjusts the temperature and humidity, with a backup generator to keep you protected when things get windy.
Corrigan Record Storage also offers vault storage specially-designed racks for digital backup tapes, case and boxes. Our vault features a non-liquid FM-200 Fire Suppression System that is effective and environmentally-friendly. The vault is also protected by a software-controlled climate system and a backup generator. We understand what your information means to your business, so we go to great lengths to protect it.
Our staff is uniformed and identified, so your records always get into the right hands. Our storage facility is protected by a monitored, gated entry and alarm, with 24-hour video surveillance to protect you around the clock. When you need your information, we offer several convenient delivery options to meet your needs. Schedule convenient, online delivery from our door to yours, reserve our comfortable, private viewing room to access your files, or rely on our two-hour rush delivery when each minute counts. Corrigan Record Storage keeps abreast of changes in technology and the way it affects how you work. We maintain the highest industry standards so you can relax and be confident when you choose Corrigan Record Storage.
How Can Document Storage Make Your Life Easier?
We proudly offer our professional document storage services in the metro Detroit suburb of Livonia. This community is comprised of traditional neighborhoods and Fortune 500 companies. Livonia is home to several campuses of local community colleges and private universities. Whether you are raising the bar in business, or raising a family in Livonia, you can rely on Corrigan Record Storage to maintain your documents with personal service and professionalism.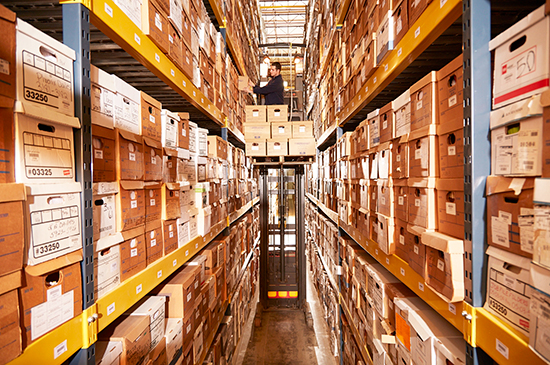 If you are in the Metro Detroit area and looking for document storage Livonia MI, then please call 248.344.9185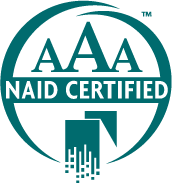 As AAA certified member of the National Association for Information Destruction (NAID), our facility undergoes several unscheduled inspections each year, ensuring compliance throughout the life of your documents. provide destruction certificates to every customer.
WE UNDERSTAND THE VALUE OF YOUR RECORDS AND OUR FOCUS IS ON YOUR NEEDS
We Offer Secure Solutions For Your Document Shredding and Records Management Needs.