Document Storage
Metro Detroit MI
Are you looking for secure document storage Metro Detroit MI?
Corrigan Record Storage is a provider of comprehensive document storage and information management services. We understand the value of the information you entrust to us, and the penalties involved when security lapses occur. Our professional staff undergoes specialized training and maintains HIPAA certification, to keep you compliant and put your mind at ease. We have over 25 years experience in helping businesses and organizations master their information management needs. With the continuing trend toward paperless offices, more and more businesses are searching for secure, reliable document storage that will protect their files from physical damage and unauthorized access. Our 200.000 square foot state-of-the-art facility is designed to promote the longevity of your documents by protecting them from disaster.
When you need access to your documents, use our web-based software to schedule convenient next-day delivery of needed records to your location, or schedule a time in our comfortable, private, wifi-enabled Customer Viewing Room, where our uniformed staff will have your documents waiting for you. We know that emergencies arise, so we offer two-hour rush and after-hours delivery services.
How Can Document Storage Make Your Life Easier?
Metro Detroit is a vibrant mix of cultures and enclaves, interspersed throughout large cities, suburban townships and quaint villages. As the birthplace of Motown Records and the automotive industry, Metro Detroit left its indelible mark on life in the United States and across the world. Metro Detroit is home to world-class art collections, iconic bars and restaurants, beloved professional sports teams and a thriving entertainment district with nationally-known theaters and venues. Businesses in Metro Detroit are as diverse as the people who live and work here: massive international conglomerates, colorful and delicious ethnic eateries, designer boutiques, specialty bakeries, engineering services providers, manufacturing, alternative healers, independent artisans and highly skilled surgeons all weave a unique thread in the tapestry that is business in Metro Detroit. No matter how your business or organization serves your community, you will have more time and resources to focus on following your passions when you entrust your document storage and information management needs to the professionals at Corrigan Record Storage.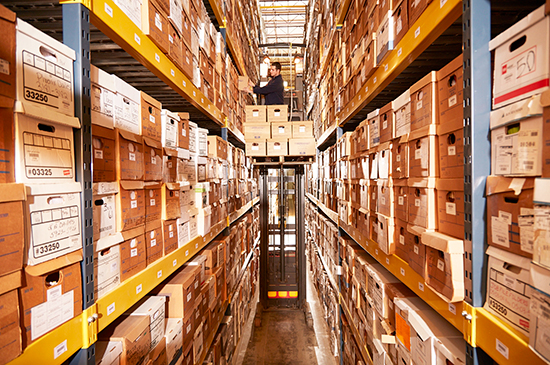 If you are in the Metro Detroit area and looking for document storage Metro Detroit MI, then please call 248.344.9185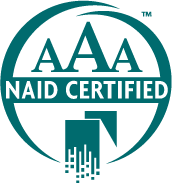 As AAA certified member of the National Association for Information Destruction (NAID), our facility undergoes several unscheduled inspections each year, ensuring compliance throughout the life of your documents. provide destruction certificates to every customer.
WE UNDERSTAND THE VALUE OF YOUR RECORDS AND OUR FOCUS IS ON YOUR NEEDS
We Offer Secure Solutions For Your Document Shredding and Records Management Needs.