Document Storage
Pontiac MI
Are you looking for secure document storage Pontiac MI?
Corrigan Record Storage is a provider of comprehensive, professional document storage services. We have over 25 years experience in helping businesses and organizations master their information management needs. Our state-of-the-art storage facility has the capacity to safely house over one million cartons of documents on specially-designed racks that protect your records. Our storage facility is protected with sprinklers on every level and software-based climate controls that continuously monitor and adjust humidity and temperature. We secure your documents with 24-hour video surveillance and a gated entrance that requires proper identification for entry. When you need access to your documents, we offer access to our wifi-enabled, secure viewing room where your files will be waiting, so you can access your information in privacy. Corrigan Record Storage understands the information needs of businesses, so we provide the flexibility of web-based software that enables you to schedule 2-hour rush delivery, after-hours access or convenient next-day delivery online. We have provided secure document storage to more than 1,000 local businesses, and proudly staff specially-trained professionals with years of experience caring for your information.
How Can Document Storage Make Your Life Easier?
Corrigan Record Storage proudly serves the businesses and organizations in Pontiac, Michigan. Pontiac is part of the Metro Detroit area and serves as the seat of Oakland County. As one of the earliest settled and organized towns in Michigan, Pontiac has held a pioneering spirit that sustains it throughout the many changes to the business landscape. Pontiac was an early home of the automotive industry and served as a strong manufacturing base for decades. Today, businesses in Pontiac represent the service industry, with tax incentives and development programs to support businesses in the community and help them grow. In addition to city support, growing businesses need reliable, professional document storage. We help you make the most of your time and money by offering discount programs and services that are focused on the needs of your business. Trust Corrigan Record Storage to effectively and affordably help you manage your documents and information.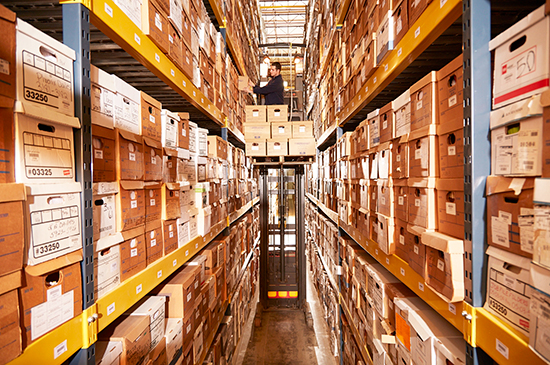 If you are in the Metro Detroit area and looking for document storage Pontiac MI, then please call 248.344.9185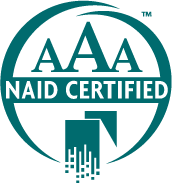 As AAA certified member of the National Association for Information Destruction (NAID), our facility undergoes several unscheduled inspections each year, ensuring compliance throughout the life of your documents. provide destruction certificates to every customer.
WE UNDERSTAND THE VALUE OF YOUR RECORDS AND OUR FOCUS IS ON YOUR NEEDS
We Offer Secure Solutions For Your Document Shredding and Records Management Needs.