Document Storage
Rochester Hills MI
Are you looking for secure document storage Rochester Hills MI?
At Corrigan Record Storage, we have built our information management and document storage services on a foundation of dedication and customer focus. By keeping informed of changes in business and the way you handle information, we adapt our products and services to fit you. We provide a great selection of storage cartons to fit your storage requirements. When your documents are ready to be housed, use our convenient, web-based software to schedule convenient pickup of your cartons. We have more than 200,000 square feet of storage space, with the capability to house more than one million cartons of data. Each level of our warehouse is protected by sprinklers, with web-based climate control and backup generators to keep it all up and running in case of an outage in the area. Monitoring and adjusting the humidity and temperature of our document storage facility preserves your hard copy paper files by protecting them from environmental deterioration. Monitoring the entrance of our facility with a guarded gate protects your information from unauthorized access. We extend our commitment to security with 24-hour video surveillance and identification required for entry. At Corrigan Record Storage, we understand the value of information as a strategic business asset, and as such, strive to give you the greatest possible protection and ease of management. When you need access to your files, use our wifi-enabled, private viewing room or use our web-based software to schedule delivery of your cartons to your location–with rush services available.
How Can Document Storage Make Your Life Easier?
Corrigan Record Storage provides secure document storage for businesses and organizations in the city of Rochester Hills. This northern suburb provides residents and visitors access to the best of metro Detroit with the charm and warm feeling of community that you'd find in smaller towns. Seasonal celebrations and festivals bring neighbors and new faces to the specialty retailers and fine dining that abounds in Rochester Hills. Look to Corrigan Record Storage to learn more about how secure document storage can benefit your business in Rochester Hills or throughout lower Michigan.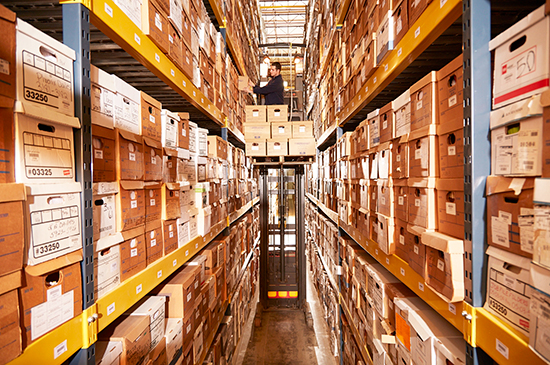 If you are in the Metro Detroit area and looking for document storage Rochester Hills MI, then please call 248.344.9185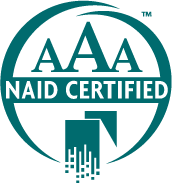 As AAA certified member of the National Association for Information Destruction (NAID), our facility undergoes several unscheduled inspections each year, ensuring compliance throughout the life of your documents. provide destruction certificates to every customer.
WE UNDERSTAND THE VALUE OF YOUR RECORDS AND OUR FOCUS IS ON YOUR NEEDS
We Offer Secure Solutions For Your Document Shredding and Records Management Needs.