Document Storage
Roseville MI
Are you looking for secure document storage Roseville MI?
For more than 25 years, Corrigan Record Storage has been offering comprehensive digital and hard copy document storage and information management services. By adding our 200,000 square foot storage facility, we achieved the capacity to store one million cartons of documents in a climate-controlled environment that protects your documents from damage and decay. Your documents are protected by software-based temperature and humidity controls, sprinklers on every level and 24-hour video surveillance. We understand what your information means to your business, so we go to great lengths to protect it. When you need access to your documents, reserve our comfortable customer viewing room. Our staff will have your documents ready in our private, Wi-Fi-enabled viewing room where you can use your information. Corrigan Record Storage provides client businesses with powerful web-based software that allows your staff to authorize the destruction of files, schedule convenient next-day delivery of your files, or choose rush service and after-hours document delivery when business throws you a curve. Using our software, your staff can electronically access digital documents and electronic records, no matter where they are working.
How Can Document Storage Make Your Life Easier?
With the continuing trend toward paperless offices, more and more businesses in Roseville, Michigan are searching for secure, reliable document storage that will protect their files from physical damage and unauthorized access. Roseville, Michigan is a city in the Metro Detroit area that served as home to Michigan's first commercial airport. Since those early days, business in Roseville has grown to welcome engineering services providers, restaurants and retailers, health care providers and community agencies. No matter the capacity in which these organizations serve the community, they all rely on professional information management to thrive. Corrigan Record Storage understands how important secure, reliable document storage is to your operation, so we undergo unscheduled annual inspections to ensure compliance with the highest industry standards for security and service. We keep abreast of changes in technology and the way it affects how you work. Trust Corrigan Record Storage to provide affordable, secure document storage that is focused on your needs.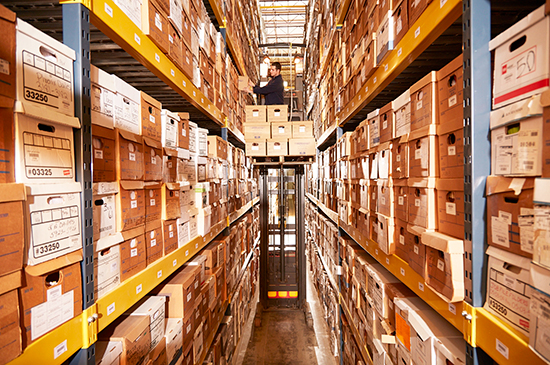 If you are in the Metro Detroit area and looking for document storage Roseville MI, then please call 248.344.9185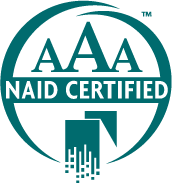 As AAA certified member of the National Association for Information Destruction (NAID), our facility undergoes several unscheduled inspections each year, ensuring compliance throughout the life of your documents. provide destruction certificates to every customer.
WE UNDERSTAND THE VALUE OF YOUR RECORDS AND OUR FOCUS IS ON YOUR NEEDS
We Offer Secure Solutions For Your Document Shredding and Records Management Needs.