Document Storage
Shelby Township MI
Are you looking for secure document storage Shelby Township MI?
Corrigan Record Storage is a full-service provider of professional document and information management services. We make it our mission to provide the most secure, convenient document storage and information service available. Our professional staff maintains HIPAA certification to help keep you compliant. We are members of the Association of Records Managers and Administrators (ARMA), a professional association, and the authority on governing and managing information as a strategic asset. Their stated mission is to promote principles and practices that result in organizations understanding that their success relies on the effective management and governance of information and to create career and professional development opportunities in records management and information. What this means for you is that Corrigan Record Storage and other members work hard to educate our clients on the best ways to keep their information safe from unauthorized access, and as an industry, we work to stay ahead of changes in your information management and document storage needs.
Our document storage service gives you the peace of mind that comes from knowing your hard copy files are physically protected, stored off-site in compliance with governmental and corporate regulations. Each level of our state-of-the-art warehouse is protected by sprinklers and monitored through a web-based climate control system that monitors and adjusts temperature and humidity. Maintaining the proper physical environment for storage protects your hard copy files from deterioration. When you partner with Corrigan Record Storage for your document storage needs, your files will be housed in carton sizes that serve you, and stored on specially-designed racks that fit our cartons and protect them from unnecessary wear. Our facility is equipped with backup generators to ensure the safety of your documents.
How Can Document Storage Make Your Life Easier?
In the northern Detroit suburb of Shelby Township, Corrigan Record Storage has businesses and organizations covered with professional, secure document storage services. Shelby Township is known for its efforts to grow and attract local businesses. Whether you're a new business in the area, or you are looking for a trusted professional to manage your off-site document storage, we have options to fit your operations and your budget.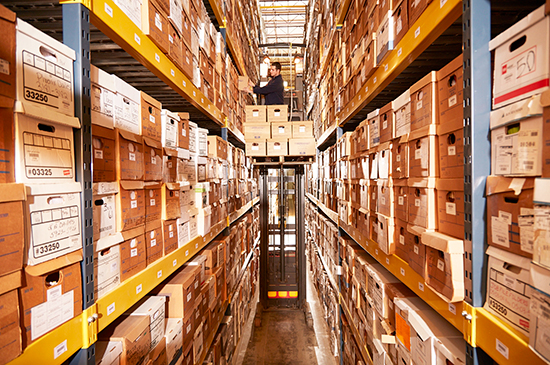 If you are in the Metro Detroit area and looking for document storage Shelby Township MI, then please call 248.344.9185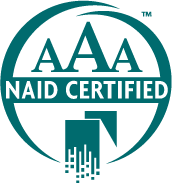 As AAA certified member of the National Association for Information Destruction (NAID), our facility undergoes several unscheduled inspections each year, ensuring compliance throughout the life of your documents. provide destruction certificates to every customer.
WE UNDERSTAND THE VALUE OF YOUR RECORDS AND OUR FOCUS IS ON YOUR NEEDS
We Offer Secure Solutions For Your Document Shredding and Records Management Needs.