Document Storage
Southgate MI
Are you looking for secure document storage Southgate MI?
When you need secure, reliable document storage services for your business or organization, turn to Corrigan Record Storage. We are a family-owned company that has been proudly providing for the document storage needs of businesses since 1987. We specialize in protecting your documents from unauthorized access by housing them in our specially-designed facility. Our commitment to security begins with our exterior, that is low-key by design–with no large signs declaring the value of your entrusted documents. Our warehouse is secured with 24-hour video surveillance throughout, a perimeter fence and gated, monitored entry. Each level of our 200,000 square foot warehouse is protected by a sprinkler system, and our vault storage kept at the optimum temperature and humidity by a web-based climate-control system. Our facility is equipped with specially-designed racks that have the capacity to hold over one million cartons of data. Our dedication to providing you with the highest-quality document storage services extends to our staff, who undergo specialized training and maintain HIPAA certification to keep you compliant and put your mind at ease.
When you need access to your documents, use our web-based software to schedule next-day delivery and pickup of your cartons, or take advantage of two-hour rush and after-hours delivery services. To privately view your files at our facility, reserve time in our comfortable, WiFi-enabled Customer Viewing Room.
How Can Document Storage Make Your Life Easier?
Corrigan Record Storage offers industry-leading document storage services to Southgate, Michigan and its neighboring communities. Southgate is a middle-class suburb of Metro Detroit that considers itself the "Heart of Downriver." This proud community offers a full schedule of youth and adult recreation programs that encourage fitness and foster a sense of belonging. Southgate, Michigan is home to a vast array of chain and specialty restaurants and bakeries to delight every diner. Shopping in Southgate is as diverse as the residents who call the city home. Whether you're selling skateboards and comic books, or you're the owner/operator of a fine dining establishment, you share in a common need for secure, affordable document storage. Count on Corrigan Record Storage to meet your information management needs and exceed your customer service expectations.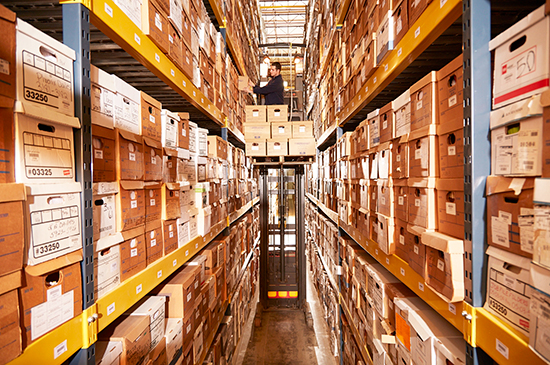 If you are in the Metro Detroit area and looking for document storage Southgate MI, then please call 248.344.9185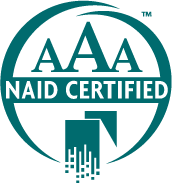 As AAA certified member of the National Association for Information Destruction (NAID), our facility undergoes several unscheduled inspections each year, ensuring compliance throughout the life of your documents. provide destruction certificates to every customer.
WE UNDERSTAND THE VALUE OF YOUR RECORDS AND OUR FOCUS IS ON YOUR NEEDS
We Offer Secure Solutions For Your Document Shredding and Records Management Needs.