Document Storage
Taylor MI
Are you looking for secure document storage Taylor MI?
Corrigan Record Storage is a dedicated and passionate provider of secure document storage and records management services. Our gated and alarmed facility features 24-hour video surveillance and requires proper identification for entry. Our state-of-the-art facility is equipped with specially-designed racks to safely house your patient charts, financial records, sales reports, receipts and hard copy files and originals. Sprinklers keep each level of our warehouse safe, and web-based temperature and humidity control ensure a physical environment that support the longevity of your data. To keep pace with the changes in business and help extend our document storage services, we helped found the National Records Center (NRC) and the National Records Center Network. For businesses with multiple locations who want to support local neighbor businesses, but need the logistics to perform document storage and information management activities across a large organization, the National Records Center Network can help you identify local owner-members in all the places you operate, so you can store documents and manage files and information seamlessly and affordably. Trusting Corrigan Record Storage to be your partner in handling your document management needs saves the expense of maintaining the lease and utilities for a warehouse space with additional payroll hours to compensate staff members to handle and maintain hard copy files, not to mention the cost involved in keeping employees compliant in document security. When you need access to your information, use our internet-based software to schedule convenient delivery of files to your office or use our comfortable, private, wifi-enabled viewing room to access your information; rush delivery services are also available.
How Can Document Storage Make Your Life Easier?
Corrigan Record Storage provides document storage services to businesses and organizations in Taylor, Michigan. Taylor is a suburb of Detroit and the namesake of President Zachary Taylor. This downriver community is the home of a national pizza delivery chain, a large home improvement factory, Oakwood Heritage Hospital and the downriver campus of Wayne County Community College. While each of the entities engages in different types of business, they all rely upon information. Corrigan Record Storage will meet your document storage needs and exceed your expectations for customer service.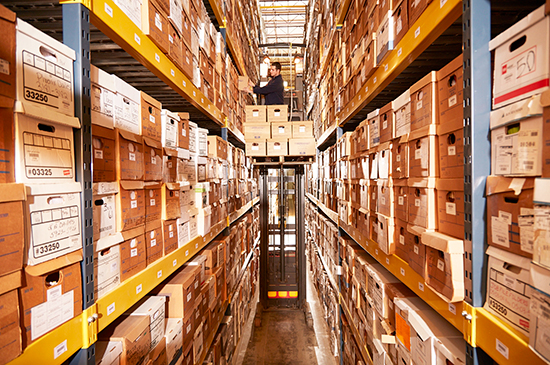 If you are in the Metro Detroit area and looking for document storage Taylor MI, then please call 248.344.9185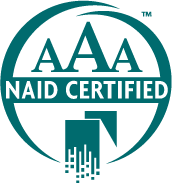 As AAA certified member of the National Association for Information Destruction (NAID), our facility undergoes several unscheduled inspections each year, ensuring compliance throughout the life of your documents. provide destruction certificates to every customer.
WE UNDERSTAND THE VALUE OF YOUR RECORDS AND OUR FOCUS IS ON YOUR NEEDS
We Offer Secure Solutions For Your Document Shredding and Records Management Needs.