Are you looking for secure document storage Troy MI?
Corrigan Record Storage is ready to be your partner in safe, affordable document and information management. Our facility is comprised of enough square footage to safely maintain one million cartons of data. We also provide state-of-the-art vault storage for your digital backup media, tapes, cases and boxes. Our document storage facility is protected by a software-driven climate control system that monitors and adjusts the temperature and humidity. Our vault is protected with software-driven climate controls in addition to an FM-200 Fire Suppression system that is non-liquid and gentle on the environment. With a backup generator at the ready, your irreplaceable documents, files and information will be safe with Corrigan Record Storage. With the continuing trend toward paperless offices, more and more businesses are searching for secure, reliable document storage that will protect their files from physical damage and unauthorized access, while maintaining compliance with governmental and corporate regulation. We offer document scanning and cloud-based file storage that will give you unlimited access to your electronic files. To demonstrate our dedication to customer service and security, we maintain AAA certification by the National Association for Information Destruction, whereby we undergo several unscheduled inspections each year to ensure our adherence to the industry's most stringent standards. Click here to verify our certification. When you need to access your files, choose from two-hour rush delivery, or schedule delivery and pickup on a time frame that works for you. When you need private, comfortable access to your information, our viewing room provides a quiet space for you to take care of business.
How Can Document Storage Make Your Life Easier?
Corrigan Record Storage offers professional document storage services in Troy and throughout Metro Detroit. The sophisticated city of Troy offers those who live and work within its limits a dynamic place to spend your time. Troy features fashionable shopping, gourmet dining and an array of professional services to make modern life convenient. Whether you work or play in the city of Troy, you can rely on Corrigan Record Storage to help you manage it all.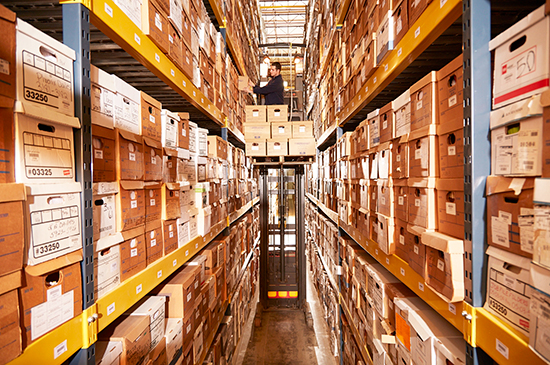 If you are in the Metro Detroit area and looking for document storage Troy MI, then please call 248.344.9185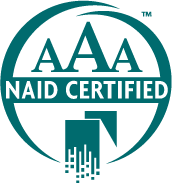 As AAA certified member of the National Association for Information Destruction (NAID), our facility undergoes several unscheduled inspections each year, ensuring compliance throughout the life of your documents. provide destruction certificates to every customer.
WE UNDERSTAND THE VALUE OF YOUR RECORDS AND OUR FOCUS IS ON YOUR NEEDS
We Offer Secure Solutions For Your Document Shredding and Records Management Needs.