Document Storage
Waterford MI
Are you looking for secure document storage Waterford MI?
When you need reliable, secure document storage for your business, community group or other organization, you can rely on Corrigan Record Storage to provide professional, affordable document storage and protection for your hard copy files. Our warehouse is equipped with specially-designed racks and has the capacity to hold over million storage cartons. We offer cartons in several sizes to meet your needs, and you can schedule convenient pickup of your cartons when they are ready to go to storage. For your convenience, we offer delivery of your files to your location when you need to access your information, or use our wifi-enabled, private customer viewing room when you require access to your hard copies. Corrigan Record Storage understands that each business is unique, so our web-based software keeps you connected to your files, with the ability to schedule delivery and pickup of your files–with rush services available.
In more than 25 years of serving the information management and document storage needs of businesses, we have gained a keen understanding of the importance of information as a strategic asset. You can rely upon Corrigan Record Storage to safeguard your documents and provide you with excellent customer service at a price you can afford. Protect your hard copy files and irreplaceable documents from theft, loss or disaster with time-tested, experienced document storage services. Every level of our document storage facility is maintained at the perfect temperature and humidity by our software-based climate control system and protected with sprinklers. Our entire operation is ensured by backup generators to keep you covered.
How Can Document Storage Make Your Life Easier?
Corrigan Record Storage is proud to offer professional, reliable document storage services in Waterford, which serves its residents as both a center of recreation and business. Waterford is home to dozens of lakes that nurture a boating community and several local marinas. Unique dining, a full range of services and a beautiful natural setting make Waterford a great place to work and live. Waterford offers the chance for business owners and neighbors to get together at business mixers and charity events throughout the year, where they can share the joys and strife of business ownership. Never let document storage be a source of stress in your daily operations, choose Corrigan Record Storage today.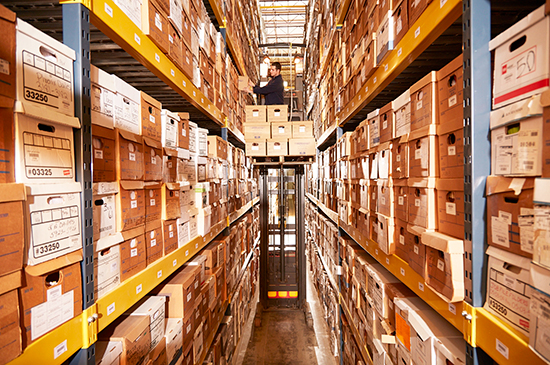 If you are in the Metro Detroit area and looking for document storage Waterford MI, then please call 248.344.9185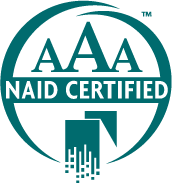 As AAA certified member of the National Association for Information Destruction (NAID), our facility undergoes several unscheduled inspections each year, ensuring compliance throughout the life of your documents. provide destruction certificates to every customer.
WE UNDERSTAND THE VALUE OF YOUR RECORDS AND OUR FOCUS IS ON YOUR NEEDS
We Offer Secure Solutions For Your Document Shredding and Records Management Needs.