Document Storage
Westland MI
Are you looking for secure document storage Westland MI?
Corrigan Record Storage is prepared to meet the changing needs of businesses and the way you collect, use and store information. We work hard to ensure that your vulnerable patient charts, medical records, bank statements, credit card statements, customer records, hard copy files and sales reports are protected from unauthorized access. Our 200,000 square-foot facility can hold over one million cartons of documents, ensuring that we will always have the capacity to meet your needs. Our state-of-the-art document management facility features software-controlled temperature and humidity levels to maintain the best possible environment for your cartons. Our vault storage is an excellent option for digital media and tape backups. We use specially-designed racks to house your cases, tapes and boxes securely. We have flexible tape backup rotation schedules available to give you the best protection. Our vault is protected by a FM-200 fire suppression system that uses a non-liquid fire retardant that is safe for your records and our natural environment. When you need to access your files, Corrigan Record Storage is here for you. Using our powerful, web-based software, you can schedule convenient delivery of your place of business on a timeline that works best for you. If you prefer, you can schedule use of our private, comfortable records viewing room to get what you need when you need it. When every minute counts, our two-hour rush delivery service and cloud-based storage for your scanned documents gives you the flexibility to do business your way.
How Can Document Storage Make Your Life Easier?
Corrigan Record Storage is proud to offer our professional document storage and records management services to businesses, community organizations and private individuals in Westland. This Metro Detroit suburb is the twelfth largest city in the state of Michigan and has a deep history that you can experience at the Nankin Mills Interpretive Center and the Westland Historic Village Park. Modern-day Westland has been working hard to continue to attract new business to the area and continue to enrich the community that has grown here. Corrigan Record Storage is ready to help your business grow by always meeting your document storage needs.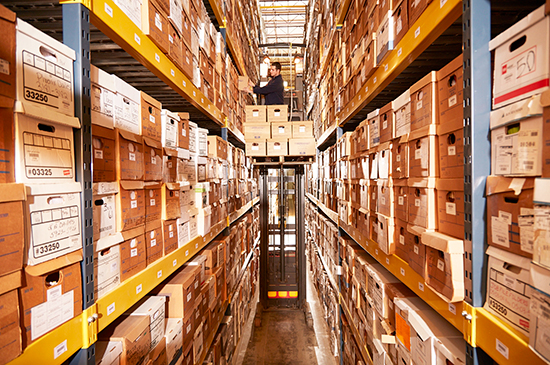 If you are in the Metro Detroit area and looking for document storage Westland MI, then please call 248.344.9185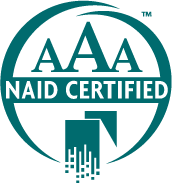 As AAA certified member of the National Association for Information Destruction (NAID), our facility undergoes several unscheduled inspections each year, ensuring compliance throughout the life of your documents. provide destruction certificates to every customer.
WE UNDERSTAND THE VALUE OF YOUR RECORDS AND OUR FOCUS IS ON YOUR NEEDS
We Offer Secure Solutions For Your Document Shredding and Records Management Needs.