Document Storage
White Lake MI
Are you looking for secure document storage White Lake MI?
At Corrigan Record Storage, our years of experience have given us a unique understanding of how businesses need to store and access information. We specialize in the secure storage of documents and backup media storage, with flexible services to help you work smarter. When you partner with us, you get around-the-clock access to our web-based software that allows you to schedule pickup and delivery of your data cartons as you need them and access any electronic documents you have stored with us. We offer two-hour rush delivery and after-hours service when time is of the essence.
Entrusting your documents to Corrigan Record Storage means your sensitive information will be housed in keeping with the highest industry standards for security, and customer service. Our 200,000 square foot warehouse is equipped with specially-designed racks that have the capacity to hold over one million cartons of data. Each level of our facility is climate-controlled by a web-based system that continuously monitors and adjusts for temperature and humidity. Protecting your documents from the elements is important; however, securing your documents from unauthorized access is our specialty. Our warehouse is secured by a perimeter fence, with a monitored entry gate that requires proper identification. We keep detailed logs of visitors and monitor our entire facility with 24-hour video surveillance. We power our operation through connections to three separate grids, and protect it all with backup generators. Our professional staff undergoes specialized training and maintains HIPAA compliance, giving you real peace of mind.
How Can Document Storage Make Your Life Easier?
Corrigan Record Storage offers comprehensive document storage services to business in White Lake, Michigan and its neighboring communities. White Lake was named the 6th safest place in Michigan in 2016, and offers its 30,000 residents beautiful parks, trail systems and waterfronts to enjoy. Businesses in White Lake offer residents and visitors a full range of personal and professional services. Financial services providers, insurers, health care providers and retailers of every variety allow residents of White lake to have the conveniences of suburban living in a community with a small-town feel. No matter how your organization serves White Lake, you need secure, affordable document storage.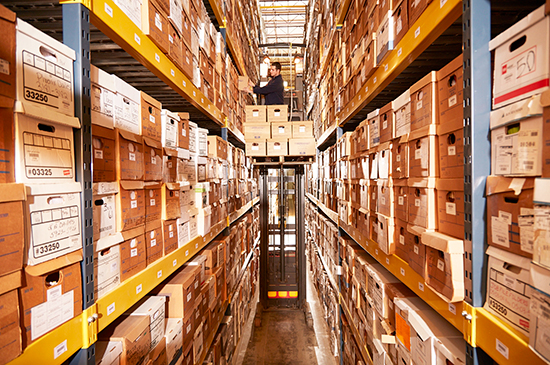 If you are in the Metro Detroit area and looking for document storage White Lake MI, then please call 248.344.9185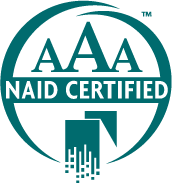 As AAA certified member of the National Association for Information Destruction (NAID), our facility undergoes several unscheduled inspections each year, ensuring compliance throughout the life of your documents. provide destruction certificates to every customer.
WE UNDERSTAND THE VALUE OF YOUR RECORDS AND OUR FOCUS IS ON YOUR NEEDS
We Offer Secure Solutions For Your Document Shredding and Records Management Needs.