Document Storage
Wyandotte MI
Are you looking for secure document storage Wyandotte MI?
At Corrigan Record Storage, we know how important information is to your daily operations. We are a full-service provider of comprehensive document storage and information management services designed to help you access the documents you need, when you need them, while remaining in compliance with corporate and governmental regulations that govern the storage and use of sensitive information. Warehouse document storage has become standard for today's businesses; however, with Corrigan, the difference is in our staff. What sets us apart is the team of dedicated professionals who work around the clock for your protection. Our staff maintains HIPAA certification and undergoes specialized training, so you know your data is secure. We rely upon monitored entry checkpoints and 24-hour video surveillance to safeguard your documents from unauthorized access.
Our secure document storage center is equipped with specially-designed racks and has the ability to hold over one million cartons of documents and files. Our vault storage is protected by a sprinkler system and monitored for temperature and humidity by a software-based climate control system. We take special precautions to safeguard your files from unauthorized access, and damage due to improper storage and natural disasters. For documents, artifacts and other items that need specialized care in storage, we provide storage service in our vault, that has been equipped with specially-designed racks and a state-of-the-art FM-200 fire suppression, that is waterless and environmentally friendly.
When you need access to your documents, use our web-based software to schedule convenient next-day delivery of needed records to your location, or schedule a time in our comfortable, private, WiFi-enabled viewing room, where our uniformed staff will have your documents waiting for you.
How Can Document Storage Make Your Life Easier?
Corrigan Record Storage is please to offer professional, affordable, secure document storage services to business and organization in Wyandotte, Michigan. Wyandotte is a quiet, downriver suburb of Metro Detroit that is home to shops and restaurants that draw residents and visitors alike to enjoy the best of this waterfront community. If you are looking for document storage in Wyandotte, choose Corrigan Record Storage.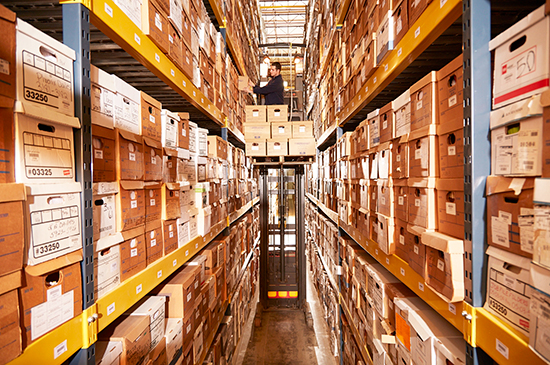 If you are in the Metro Detroit area and looking for document storage Wyandotte MI, then please call 248.344.9185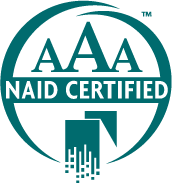 As AAA certified member of the National Association for Information Destruction (NAID), our facility undergoes several unscheduled inspections each year, ensuring compliance throughout the life of your documents. provide destruction certificates to every customer.
WE UNDERSTAND THE VALUE OF YOUR RECORDS AND OUR FOCUS IS ON YOUR NEEDS
We Offer Secure Solutions For Your Document Shredding and Records Management Needs.