Document Storage
Ypsilanti MI
Are you looking for secure document storage Ypsilanti MI?
At Corrigan Record Storage we provide comprehensive document storage services for businesses, governments, community organizations and anyone who has more hard copy files than storage space. We safely house your documents in our 200,000 square foot facility on specially-designed racks. Corrigan Record Storage also offers sturdy cartons in several sizes to meet your document storage needs. Our warehouse is protected on every level with 24-hour video surveillance, sprinklers and a software-based climate control system that monitors and adjusts temperature and humidity. Our vault is protected with software-driven climate controls in addition to an FM-200 Fire Suppression system that is non-liquid and gentle on the environment. We take these measures to protect your files from deterioration due to improper storage and moisture, and back everything up with emergency generators, so you know your information is safe when emergencies arise. With the continuing trend toward paperless offices, more and more businesses are searching for secure, reliable document storage that will protect their files from physical damage and unauthorized access, while maintaining compliance with governmental and corporate regulation. Our commitment to compliance extends to training our staff, who maintains HIPAA compliance to keep your secure. When you need access to your files, you can use our web-based software to schedule convenient next-day delivery, with 2-hour rush and after-hours services available. Our WiFi-enabled customer viewing room is available for reservation when you need a comfortable, secure place to access your documents.
How Can Document Storage Make Your Life Easier?
Corrigan Record Storage serves the business community of Ypsilanti and surrounding areas. Ypsilanti, Michigan is home to Eastern Michigan University and all the businesses you would expect to find in a college town. The city is home to just shy of 20,000 and is conveniently located just six miles from Ann Arbor and 18 miles from Detroit. Restaurants, retailers and health care providers serve the needs of students, visitors and residents, and generate a lot of information in the process. Trust Corrigan Record Storage to be your partner in effective and affordable document storage.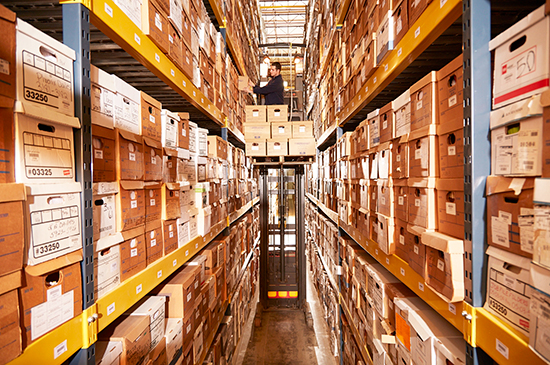 If you are in the Metro Detroit area and looking for document storage Ypsilanti MI, then please call 248.344.9185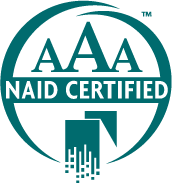 As AAA certified member of the National Association for Information Destruction (NAID), our facility undergoes several unscheduled inspections each year, ensuring compliance throughout the life of your documents. provide destruction certificates to every customer.
WE UNDERSTAND THE VALUE OF YOUR RECORDS AND OUR FOCUS IS ON YOUR NEEDS
We Offer Secure Solutions For Your Document Shredding and Records Management Needs.