Secure Shredding Services Bloomfield Hills MI
Are you looking for secure shredding in Bloomfield Hills MI?
The primary business district in Bloomfield Hills is centered along Woodward Avenue and Long Lake Road. Interspersed among professional services offices, you'll find a specialty bakery, a delicious array of delicatessens, specialty restaurants, upscale dining and family fare. Every restaurant has recipes and preparation methods that set them apart from competitors, and possible unhappy employees looking to cash in on a lapse in security. Along Telegraph Road, you'll find chain eateries and nationally-known big box and discount retailers to suit every need. No matter how you conduct business or provide services in an around Bloomfield Hills, you and your employees handle sensitive information every day. Ensuring the containment and proper destruction of human resources and employee records, sales and credit reports, bank statements and financial information, marketing strategies, research and development reports, and inventory records protects your contacts and proprietary information. These documents and files must all be securely stored and disposed of according to an individual company's policies and procedures as well as applicable governmental regulation.
Corrigan Record Storage is proud to offer exceptionally secure shredding services to businesses and professionals in Bloomfield Hills, MI, who are looking for reliable and affordable information management services.
By choosing Corrigan Record Storage to handle the secure disposal and destruction of your old or unnecessary files and documents, you have the security that comes with HIPPA certification and nationally respected accreditation. We adhere to the highest industry standards and provide plenty of options to make secure document shredding as convenient as possible for your business. In keeping with advancing technology and the growing trend toward paperless businesses, we also offer full disassembly and destruction of old hard drives. Simply choose from multiple sizes of locking bins to house your information until it is ready to be picked up for shredding. We offer flexible bin rotation schedules, and one-time shredding packages for large cleanups. Your locking bins will be taken to our locked and monitored facility where it will be safely destroyed. Enjoy the peace of mind that comes from knowing your financial details, personnel information or special family recipes remain secure from unauthorized access.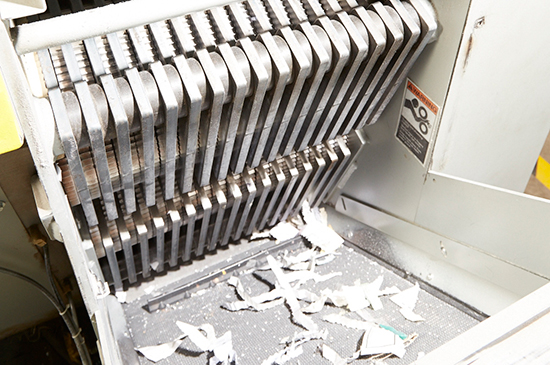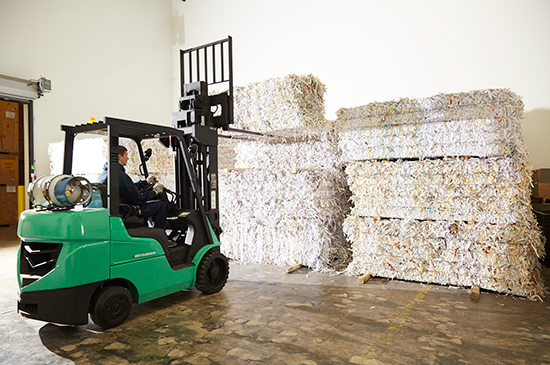 If you are in the Metro Detroit area and looking for secure shredding services in Bloomfield Hills MI, then please call 248.344.9185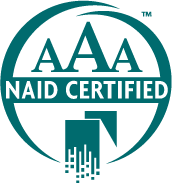 As AAA certified member of the National Association for Information Destruction (NAID), our facility undergoes several unscheduled inspections each year, ensuring compliance throughout the life of your documents. provide destruction certificates to every customer.
WE UNDERSTAND THE VALUE OF YOUR RECORDS AND OUR FOCUS IS ON YOUR NEEDS
We Offer Secure Solutions For Your Document Shredding and Records Management Needs.