Secure Shredding Services Canton MI
Are you looking for secure shredding in Canton MI?
At Corrigan Record Storage, we provide solutions to all your basic business challenges because when it comes to information security, no one is more committed to your success or helping you remain compliant. With a variety of secure shredding services available, including customizable bin rotation schedules, one-time shred assistance, and even storage to shred services. Whether you have stacks of files and documents, or hard drives and computer processing units that need destroyed, our secure shredding services at Corrigan Record Storage can tackle any job of any size. Worried about the integrity of your assets prior to destruction? Don't be! Our secure shredding facility is guarded consistently by gates and alarms, and only allows visitor's with proper credentials to be admitted into the facility. Our locked bins are also secure, and offer protection from theft up until the very moment they reach our secure shredding facility. If you want guaranteed protection, rely on Corrigan Record Storage. We are the best document management, retention, and destruction professionals in the business. Our secure shredding services rank number one for business of all sizes and industries because we put security first. Try us out for yourself today, your company will be better for it.
The central business district in Canton's Development Zone is home to over 300 businesses. All of the services necessary to support one of Michigan's fastest growing residential communities can be found here. Independent and chain restaurants, health care services, big box retailers and boutiques all contribute to a healthy commercial environment. In addition to abundant retail and services, Canton supports thriving industry. Yazaki North America is a multinational automotive component maker that specializes in using advanced technologies in automotive applications to optimize power, data and display systems. Shiloh Industries is a manufacturer of engineered metal products for the automotive and other industries. Adding to the diversity in its body of local businesses, Sysco Detroit operates a 35-acre facility in Canton with two test kitchens, a seafood and shellfish cutting room, conference center and food service distribution center. Each of the businesses and organizations that support the Canton community all maintain sensitive records as part of their daily operations. Personnel records, sales reports, new product research and development, customer information, financial statements and computer backup files all have individual requirements for retention. When records and files are no longer needed, it is important to dispose of them in a way that complies with legal requirements and protects the interests of everyone whose information may be exposed by misuse. Identity theft and the selling of industrial information threaten businesses in competitive markets, and make customers vulnerable to financial loss.
Corrigan Record Storage is proud to offer exceptionally secure shredding services to businesses and professionals in Canton, MI, who are looking for reliable and affordable information management services.
Corrigan Record Storage is proud to offer exceptionally secure shredding services to businesses and professionals in Canton, MI, who are looking for reliable and affordable information management services. Officially known as the Charter Township of Canton, this community expertly provides for more than 90,000 residents living in Wayne County. Canton has many reasons to brag, including its recognition as one of the top 100 highest income areas in the country, as well as one of the top 30 safest. Canton remains one of Michigan's fastest developing communities, offering more than 30 impressive public and private educational institutions, incredible restaurants, and plenty of fun things to do and places to explore. Residents especially enjoy Canton's many attractions and establishments, including The Village Theater, the Canton Public Library, Sky Zone Trampoline Park, Heritage Park, and more. If you want to find something one-of-a-kind to do in Canton, all you have to do is look around the corner; but if you want to find exceptionally secure shredding services, you need to contact Corrigan Record Storage. If you live in Canton, only Corrigan Record Storage can provide you with the secure shredding you need and deserve.
At Corrigan Record Storage we offer secure document and hard drive shredding no matter how you do business. Choose a locking bin that accommodates your business volume, and securely dispose of physical files, electronic backup media and old hard drives until they can be securely shredded at our monitored facility. With multiple sizes of locking bins available, we can set you up with a document containment and destruction system that maintains the integrity of your valuable information. We offer flexible bin rotation schedules and one-time shredding packages to suit your individual needs. To express our commitment to the highest industry standards, we are certified by the National Association of Information Destruction. Click here to verify our certification.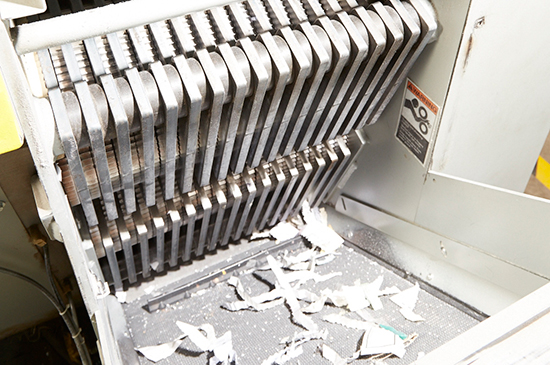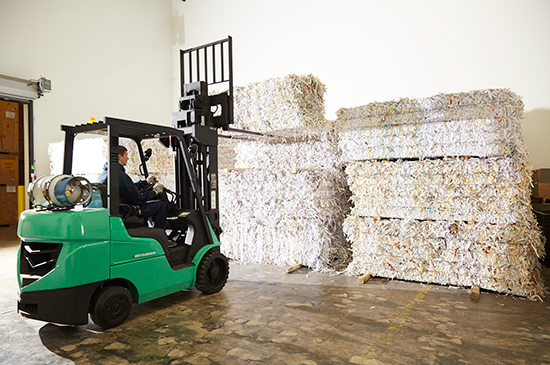 If you are in the Metro Detroit area and looking for secure shredding services in Canton MI, then please call 248.344.9185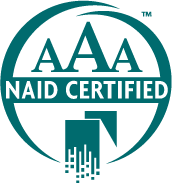 As AAA certified member of the National Association for Information Destruction (NAID), our facility undergoes several unscheduled inspections each year, ensuring compliance throughout the life of your documents. provide destruction certificates to every customer.
WE UNDERSTAND THE VALUE OF YOUR RECORDS AND OUR FOCUS IS ON YOUR NEEDS
We Offer Secure Solutions For Your Document Shredding and Records Management Needs.