Secure Shredding Services Eastpointe MI
Are you looking for secure shredding in Eastpointe MI?
Formerly called East Detroit, the city of Eastpointe, Michigan sits between Eight Mile and Ten Mile Roads and serves as home to businesses that meet the needs of its nearly 33,000 residents. From the realtor who sells you the home, to the person inspecting the home, Eastpointe has it all. Find an insurance agent to insure your new home, and hit the quirky thrift, resale and charity stores to find the perfect pieces to complete your home's new look. As life goes on in your new home, you will need financial and banking services, health care, retail shopping, restaurants and entertainment and great parks. The local government and businesses in Eastpointe have you covered at every stage of life. Part of keeping you covered means protecting your sensitive information as you live and do business in Eastpointe. For business owners and operators, securing vulnerable financial business information protects you, your business partners and your customers from fraud, and it keeps your business in compliance with governmental and franchise regulations regarding the handling of sensitive business records and documents.
Corrigan Record Storage is proud to offer exceptionally secure shredding services to businesses and professionals in Eastpointe, MI, who are looking for reliable and affordable information management services.
At Corrigan Record Storage, we offer secure, plant-based shredding services for residents, businesses and community organizations alike. Choose a locking bin in a size that best fits your needs, fill it with your old documents, hard drives, register receipts, personnel and patient files, utility bills and backup media, and our uniformed staff will transport it to our locked and monitored facility for secure destruction. Select rotation of your bin on a schedule that best fits your needs, or choose a one-time shredding package for those large projects. Our employees carry HIPAA certification to ensure your information is destroyed using methods that keep you compliant, and we proudly carry the accreditation of the National Association for Information Destruction. Click here to verify our certification. To obtain this accreditation, our facility undergoes unannounced inspections of our shredding methods and security measures, ensuring we meet the highest industry standards. You'll enjoy the peace of mind that comes from knowing your records and backup media are safe from unauthorized access.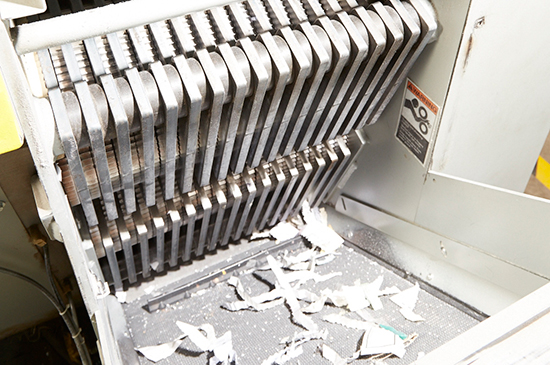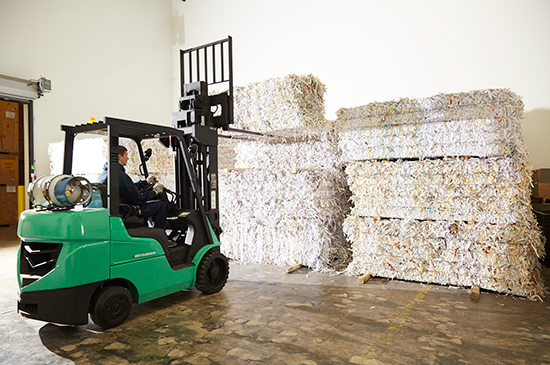 If you are in the Metro Detroit area and looking for secure shredding services in Eastpointe MI, then please call 248.344.9185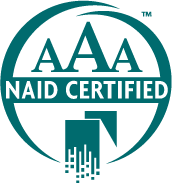 As AAA certified member of the National Association for Information Destruction (NAID), our facility undergoes several unscheduled inspections each year, ensuring compliance throughout the life of your documents. provide destruction certificates to every customer.
WE UNDERSTAND THE VALUE OF YOUR RECORDS AND OUR FOCUS IS ON YOUR NEEDS
We Offer Secure Solutions For Your Document Shredding and Records Management Needs.