Secure Shredding Services Livonia MI
Are you looking for secure shredding in Livonia MI?
At Corrigan Record Storage, we treat your documents, files, hard drives, and computer processing units with privacy simply because that's what you deserve. Despite the fact that you have an interest in shredding these assets, we understand that security must be maintained at all times to ensure that you remain federally compliant. At Corrigan Record Storage, our secure shredding facility is equipped with locked gates and active alarms to prevent those who would seek to threaten your success from accessing any information that may obstruct your professional integrity. To take things a step further, we even enforce proper credential checks for anyone who wishes to enter into our secure shredding facility. Worried about your assets during transit? Don't be! Our secure shredding services let you choose between our equally secure 65-gallon and 95-gallon bins, which stay locked all the way up until the moment your information is shredded. With fixed bin rotation schedules, storage to shred services, and one-time shred packages, our secure shredding services put the power and control over your future back in your hands. Our secure shredding services, at Corrigan Record Storage, are ready for you, and we think you're ready too.
The business landscape in Livonia is vibrant and diverse. As with most other Metro Detroit communities, the automotive industry is well represented here, as the Ford Motor Company, General Motors, and TRW Automotive all operate locations here. Livonia also serves as a center of education, with Madonna University operating its main campus in the city, while Eastern Michigan University, Davenport University and the University of Phoenix operate satellite campuses. Saint Mary Mercy Hospital operates a 300-bed acute care facility in Livonia, providing for the health and well-being of a busy urban center. Whether you're developing aftermarket automotive systems and components, improving life saving surgical techniques or marketing your institution to prospective students, the way you manage information plays a role in the success of your business. Personnel records, financial records, sensitive patient information and research and development reports all have standards for storage times. When it's time to destroy information that you no longer need to store on-site, using a professional and secure shredding service for your documents and electronic backup media keeps your valuable information protected until it is destroyed, as well as keeping your business or institution compliant with privacy standards.
Corrigan Record Storage is proud to offer exceptionally secure shredding services to businesses and professionals in Livonia, MI, who are looking for reliable and affordable information management services.
At Corrigan Record Storage, we offer secure, plant-based shredding services for any type of organization. We use locked bins to collect and secure your physical files, hard drives, and electronic backup media until they can be transported to our monitored facility for destruction. By offering locking bins in multiple sizes, we can tailor a system of containment and destruction that fits with your organizational needs. Bins are rotated out on a schedule that fits with your business. To express our commitment to the highest industry standards, we are certified by the National Association of Information Destruction. Click here to verify our certification. The addition of hard drive shredding capabilities demonstrates our ability to meet the needs of a growing and changing aspect of doing business.
Corrigan Record Storage is proud to offer exceptionally secure shredding services to businesses and professionals in Livonia, MI, who are looking for reliable and affordable information management services. In the northwest corner of Wayne County, the city of Livonia strives every day to provide all the services and amenities that its 100,000 citizens need to sustain the best possible life. Luckily, with Detroit only 15 miles north of the city, Livonia is able to achieve that goal by ensuring its residents are surrounded by a variety of natural and modern entertainment throughout the year. From access to the Great Lakes and endless annual events, to incredible restaurants and historical worth, the city of Livonia is a valued part of the Metro Detroit area. Beautiful buildings, like the Livonia Public Library and Eastern Michigan University, create a perfectly picturesque horizon to enjoy, but when it comes to the overall aesthetic of Livonia, the city is known for its rural charm. Livonia may be a wonderful place to live, work, and play, but it is not where you will find the secure shredding services you're after. If you own a business in Livonia and are after the best secure shredding and other business services in the industry, you should put your trust in the experts at Corrigan Record Storage.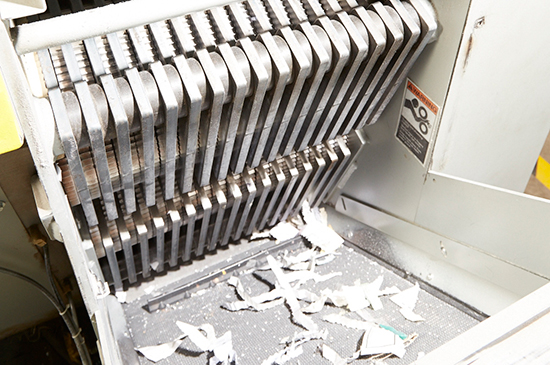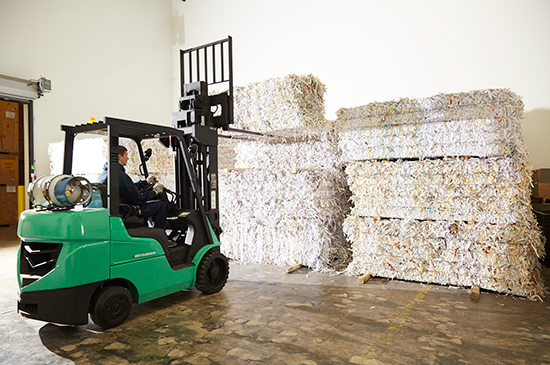 If you are in the Metro Detroit area and looking for secure shredding services in Livonia MI, then please call 248.344.9185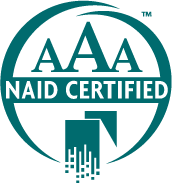 As AAA certified member of the National Association for Information Destruction (NAID), our facility undergoes several unscheduled inspections each year, ensuring compliance throughout the life of your documents. provide destruction certificates to every customer.
WE UNDERSTAND THE VALUE OF YOUR RECORDS AND OUR FOCUS IS ON YOUR NEEDS
We Offer Secure Solutions For Your Document Shredding and Records Management Needs.