Secure Shredding Services Oak Park MI
Are you looking for secure shredding in Oak Park MI?
Oak Park is a city dedicated to helping businesses flourish. Through the Oak Park Career Center, both employers and job seekers can use the site to post listings and resumes and find one another. Residents of Oak Park have access to the Oakland County Business Center where new and prospective entrepreneurs can attend business-building workshops that cover the basics including writing your business plan, options for financing your small business, marketing, legal basics and even workshops on financial software to manage your business. These valuable services create an environment where business can grow, and support the economy of Oak Park by providing employers with access to labor resources. At the heart of this fruitful system, there are volumes of information being generated, shared, sorted and disposed of in a single business day. To protect yourself, your employees and business partners and your clientele, sensitive information generated and used by businesses must be protected by controlling unauthorized access during its use and disposed of securely. To ensure the protection of sensitive information, governmental regulations have been put in place to protect consumers and businesses alike. By hiring a reputable, professional shredding service to handle the destruction of your information, you ensure compliance with governmental and corporate standards.
Corrigan Record Storage is proud to offer exceptionally secure shredding services to businesses and professionals in Oak Park, MI, who are looking for reliable and affordable information management services.
At Corrigan Record Storage, we offer secure, plant-based shredding services for businesses, medical offices, community groups and households. With our convenient service, you are able to select the ideal size from our selection of locking bins that will safely house your documents and files. On a schedule that fits your needs, our uniformed staff will switch out your bin with a fresh one and take your information for destruction in our locked and monitored facility. For large clean-ups, one-time shredding packages are also available. We are fully committed to maintaining the highest industry standards for security, efficiency, and environmental stewardship. We carry specialized, nationally-recognized certifications and recycle shredded materials whenever possible. In keeping with our commitment, our employees are 100% HIPAA certified to help keep you compliant. Enjoy the peace of mind that comes from knowing your sensitive information is secure. Call or fill out the free consultation for below or in the sidebar today to learn more about Corrigan Record Storage's convenient, affordable information destruction shredding services.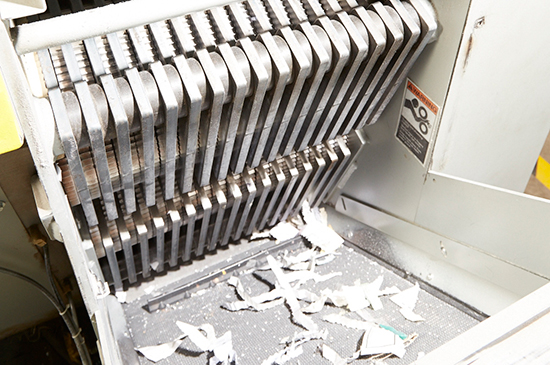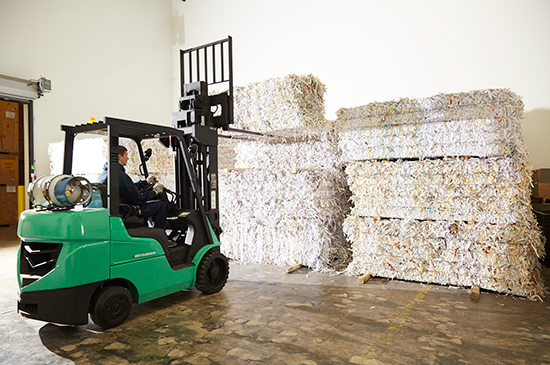 If you are in the Metro Detroit area and looking for secure shredding services in Oak Park MI, then please call 248.344.9185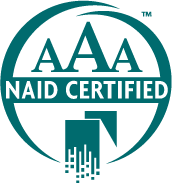 As AAA certified member of the National Association for Information Destruction (NAID), our facility undergoes several unscheduled inspections each year, ensuring compliance throughout the life of your documents. provide destruction certificates to every customer.
WE UNDERSTAND THE VALUE OF YOUR RECORDS AND OUR FOCUS IS ON YOUR NEEDS
We Offer Secure Solutions For Your Document Shredding and Records Management Needs.